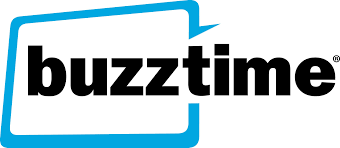 In a 13D filed Friday after market hours, Ault Global disclosed a 9.96% position in NTN Buzztime (NTN), a provider of interactive entertainment to sports bars and other venues across North America. Ault called NTN "undervalued and represented an attractive investment opportunity."
On Jan. 15, NTN received a non-compiance letter from the NYSE. The company's market cap is $13.75M.
Ault reported buying 295,000 shares of NTN between Jan. 25 and Jan. 28 at prices ranging from $3.11 to $4.19. According to Interactive Brokers, NTN had a float of 2,433,249 shares as of Jan. 19.
NTN's stock price was volatile over the period when Ault was buying. Circuit breakers halted NTN trading four times on Thursday.
This is how Ault Global Holdings Inc., which went by DPW holdings until Jan. 15 of this year, describes the company on its website.
"(Ault Global Holdings) is a diversified holding company pursuing growth by acquiring undervalued businesses and disruptive technologies with a global impact. Through its wholly and majority-owned subsidiaries and strategic investments, the Company provides mission-critical products that support a diverse range of industries, including defense/aerospace, industrial, telecommunications, medical/biopharma, automotive and textiles. In addition, the Company extends credit to select entrepreneurial businesses through a licensed lending subsidiary."
Milton "Todd" Ault III is the Founder and Executive Chairman of Ault Global Holdings. The company's website describes him as a:
seasoned business professional and entrepreneur that has spent more than twenty-seven years identifying value in various financial markets including equities, fixed income, commodities, and real estate. Mr. Ault's most recent efforts have been as a consultant to a few publicly traded and privately-held companies, where he has provided each of them the benefit of his diversified experience, ranging from development stage to seasoned businesses. He was the President, Chief Executive Officer, Director and Chairman of the Board of Zealous, Inc. from August 2007 until June 4, 2010 and again from February 2011 through May 1, 2011. Mr. Ault was a registered representative at Strome Securities, LP, from July 1998 until December 2005.
NTN Buzztime recently received a non-compliance letter from the NYSE
NTN Buzztime, Inc., formerly Alroy Industries, delivers entertainment and dining technology to bars and restaurants in North America. Its customers including Buffalo Wild Wings, Old Chicago, Beef O'Brady's, Aroogas, Buffalo Wings & Rings, Native New Yorker and Boston Pizza. Its platform creates connections among the players and venues.
For the third quarter 2020, NTN'S total revenues were $1.5 million, down from $4.6 million in the third quarter of 2019.
Ault Global disclosed a 9.96% position in NTN Buzztime Friday afternoon. NTN shares were trading up $0.87 at $4.77 late in the trading day Monday.
Disclaimer:
This investment blog (the "Blog") is created and authored by Mark W. Gaffney (the "Content Creator"). The Blog is provided for informational and entertainment purposes only (collectively, the "Blog Service"). The information in the Blog constitutes the Content Creator's own opinions. None of the information contained in the Blog constitutes a recommendation that any particular security, portfolio of securities, transaction, or investment strategy is suitable for any specific person. You understand that the Content Creator is not advising, and will not advise you personally concerning the nature, potential, value or suitability of any particular security, portfolio of securities, transaction, investment strategy or other matter. To the extent any of the information contained in the Blog may be deemed to be investment advice, such information is impersonal and not tailored to the investment needs of any specific person.
From time to time, the Content Creator or its affiliates may hold positions or other interests in securities mentioned in the Blog. The Content Creator or affiliates may trade for their own account(s) based on the information presented, and may also take positions inconsistent with the views expressed in its messages on the Blog.
The Content Creator may hold licenses with FINRA, the SEC or states securities authorities. These licenses may or may not be disclosed by the Content Creator in the Blog.
Investing in the investments discussed in the Blog may be risky and speculative. The companies may have limited operating histories, little available public information. The stocks discussed may be volatile and illiquid. Trading in such securities can result in immediate and substantial losses of the capital invested. You should only invest risk capital not required for other purposes, such as retirement savings, student loans, mortgages or education.