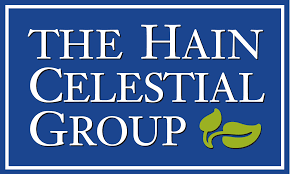 On Friday, Engaged Capital LLC, a big holder of Hain Celestial Group, announced it bought $19 million more of HAIN, even though the stock had popped 10% over the previous couple days.
Often, corporate insiders buy into share weakness caused by analyst downgrades. But Engaged bought HAIN after analyst upgrades. Engaged Capital LLC increased its position by 8.79%, buying into stock strength coinciding with positive analyst comments. The hedge fund now owns 12.29% of Hain's outstanding shares.
Engaged Capital is a self-described "constructive activist fund that invests in small and mid-cap public companies." Started by Glen Welling in 2012, the hedge fund has $870 million under management. Engaged Capital carries an equal-weight WhaleScore of 63, indicating its holdings have outperformed the S&P 500 over the last couple years.
In 2017 Engaged reportedly believed Hain was worth $46 to $73 a share
Engaged took an initial stake in Hain in the 4th quarter of 2015. The hedge fund's cost basis was estimated at $38.21 as of Q4's end, according to WhaleWisdom.com. So, by adding shares at $19.30, Engaged is averaging down. A June 29, 2017 Bloomberg article reported that Engaged thought Hain could fetch $46 to $73 a share in a sale based on recent acquisitions in the food industry. The hedge fund also believed Hain had underperformed its peers and it saw significant opportunity to improve revenue and operating margins by streamlining the company's supply chain and complex assortment of products.
On Feb. 22 Hain Celestial apparently took a big step in this streamlining process by announcing it had completed the sale of it poultry division Plainville Farms to a private investment group.
Investor day presentation was a catalyst for buying, upgrades.
Engaged's recent buying began on Feb. 28, the day after Hain's investor day. The presentation was also the catalyst for two brokerage firms upgrading the stock.
Jefferies analyst Akshay Jagdale said after the presentation he thought Hain's new strategy "if executed successfully will make HAIN a much more profitable company but one that is relatively smaller," as the company works to divest itself of its poultry operations. Jagdale affirmed his buy recommendation with a price target of $35.
Analyst Ken Goldman of JP Morgan upgraded his rating to overweight while increasing his price target from $15 to $20 after the the analyst day. He called the analyst day "compelling" and said he expects the company can improve its margins going forward.
By increasing his already large stake in Hain Celestial, Engaged Capital's Welling appears to be increasing his bet that Hain shares will eventually trade much higher, possibly via a buyout from a large food company.
Disclaimer: Do not construe anything written in this post or this blog in its entirety as a recommendation, research, or an offer to buy or sell any securities. Everything in this post is meant for educational and informational purposes only. I or my affiliates may hold positions in securities mentioned in the article.