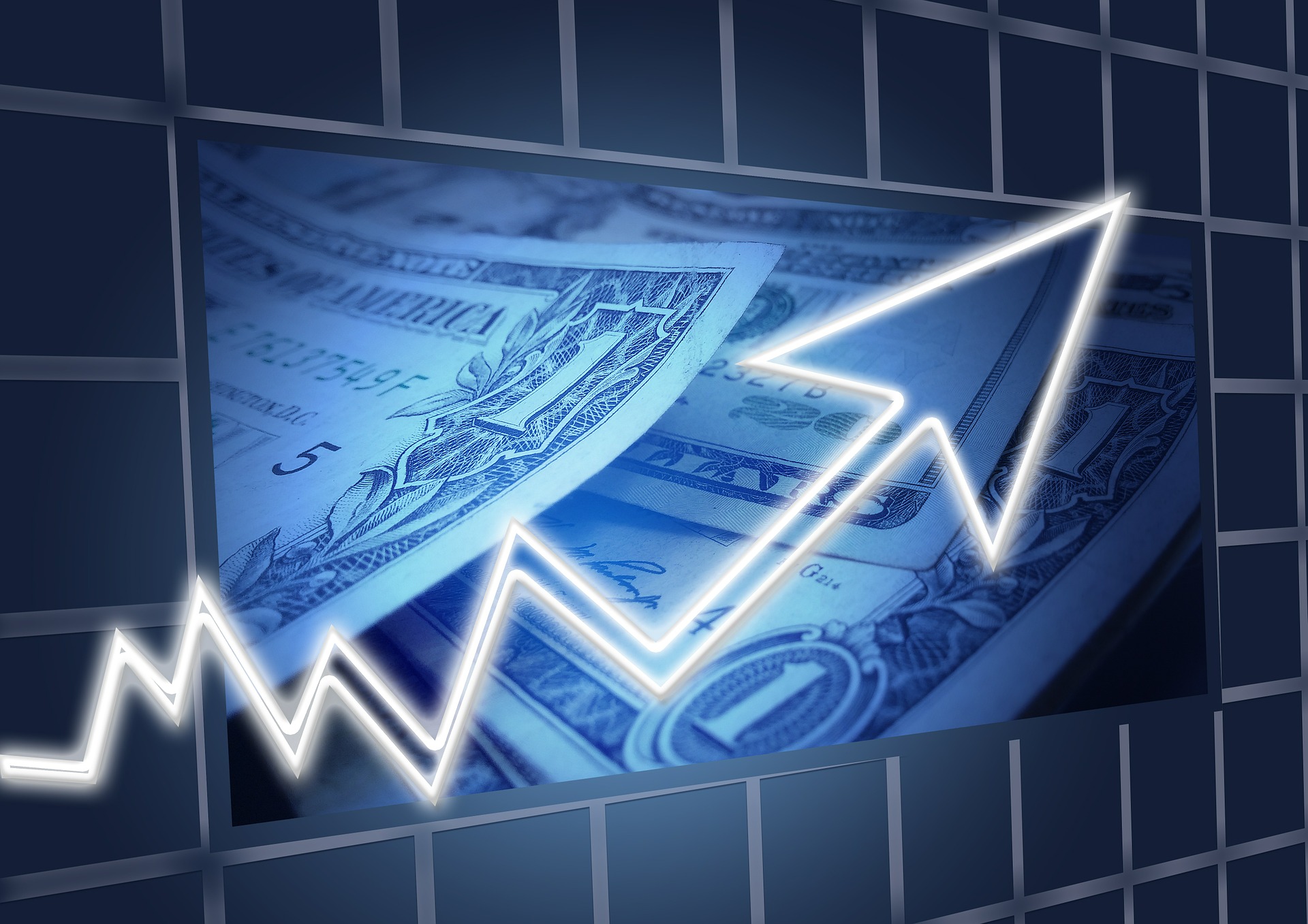 The Chairman, President and CEO of First Horizon Corp. (NYSE:FHN) bought $444K of his own stock on the open market two weeks after telling Jim Cramer on CNBC's Mad Money that FHN stock was "on sale." In a Form 4 filing yesterday, Bryan D. Jordan disclosed he bought 25,000 shares of First Horizon stock at an average price of $17.76 on July 31.
FHN stock closed at $18.40 on Thursday, up $0.40, or 2.22% on the day.
Joining Jordan buying FHN stock was director Scott Niswonger who spent $1.82 million buying 100,000 shares of FHN at 18.20 on August 1.  A third insider, Director Mark Emkes, bought $88K of FHN on July 25.
First Horizon National is a Memphis-based bank holding company with $40 billion in assets. It's subsidiary, First Tennessee, is the largest bank in that state and the 4th largest regional bank in the Southeast.
FHN hit a ten-month low on July 18 after reporting 2nd quarter earnings that were in-line with analyst expectations, however revenues were viewed as disappointing. The stock closed at $17.03, down over 15% year-to-date.
First Horizon National Corp – FHN.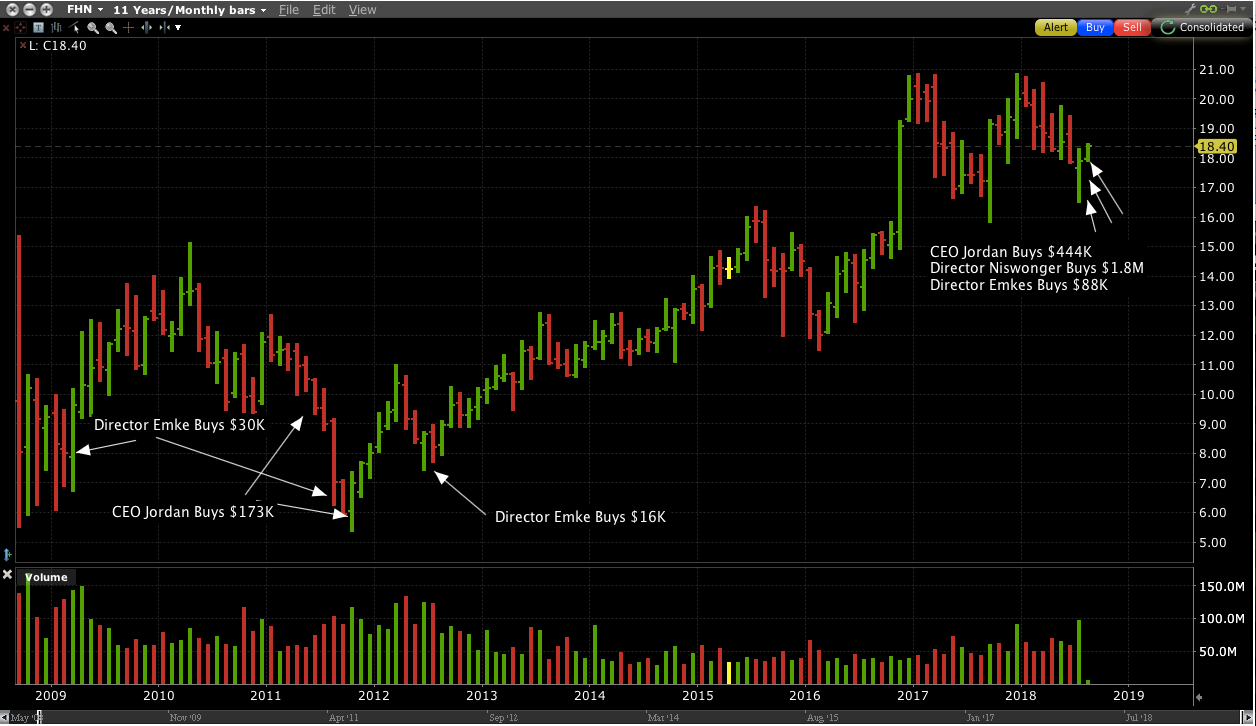 The brokerage firm Raymond James downgraded First Horizon stock on July 18 from Strong Buy to Outperform, and lowered its price target from $24 to $20. Analyst Mike Rose commented: "…we believe continued weakness in its capital markets business will obfuscate ongoing improvement in the core regional bank franchise and further realization of cost savings and revenue synergies from the CBF deal more than we had previously modeled."
Not so, Chairman Bryan Jordan told Jim Cramer the same day as the downgrade. He told the Mad Money host that banking business was strong in the quarter, but fixed-income business was off a bit, leading to a slight drop in top-line revenue growth. Jordan blamed it on volatility in interest rates. But he painted an optimistic picture of FHN's business and said he was "looking forward to a very strong back-half of the year."
Jordan said the company bought back about $45 million dollars of stock in the 2nd quarter of the year and indicated there could be more buybacks coming. According to the CEO, First Horizon has a "hidden capital buffer" — $250 million of Visa Inc. stock (NYSE:V).  According to Jordan, FHN owns the Visa shares with "zero basis on the books…we believe we have the financial flexibility with the stock being on sale here to pick up a little bit."
Heads of public companies always talk positive about their company in the wake of stock weakness, but it isn't every day that corporate executives back up their talk with significant personal stock purchases.
Before the recent purchase, Jordan had bought FHN stock twice since the financial crisis a decade ago — 10,000 shares on April 28, 2011 and another 10,000 shares at $6.69 on October 11, 2011, at an average cost of about $8.72. So FHN is up 175% since his last insider buy. And this time around he's purchased a significantly larger dollar amount.
Meanwhile Scott Niswonger has been a Director with First Horizon since October 17, 2011. Over that time, he has never bought a share of FHN until taking down $1.8 million worth yesterday. Mark Emkes, a Director of FHN since 2008, has a very good track record of buying FHN stock, having bought smaller lots of stock on four occasions, averaging a 113% gain for each buy. Emkes recent $88K buy is nearly twice the amount he's spent on all previous open market purchases of the company.
While rising interest rates may have spooked some bank investors, First Horizon's corporate insiders have used their stock's weakness to buy more shares, increasing their skin in the game. Investors may want to follow the insiders lead and buy FHN at these levels.