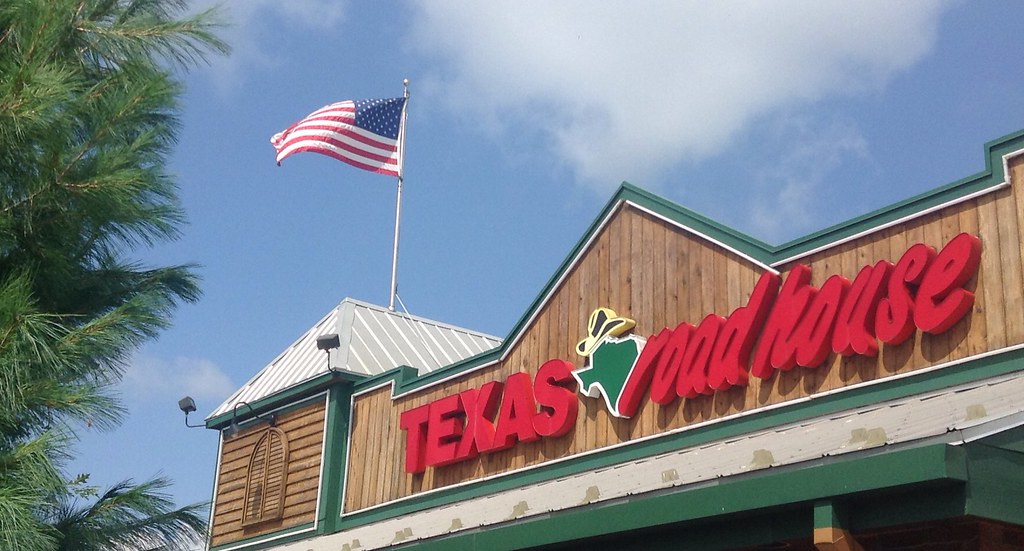 James Zarley, a Texas Roadhouse Inc. (TXRH) insider since 2004, filed a Form 4 disclosing the purchase of 18,900 shares of TXRH on May 1 at $52.91. The long-time director's $992K purchase was a reversal — Zarley sold 10,900 shares of the steakhouse chain in February of 2018.
Zarley is a former CEO and director of Conversant (Value-Click Inc.). That company was acquired by Alliance Data Systems (ADS) in 2014. The Texas Roadhouse insider has a history of well-timed buying and selling at both TXRH and Conversant.
Texas Roadhouse insider Zarley has a history of well-time buying and selling
Back in 2008-2010 when Zarley was COO of Conversant, he purchased about $8 million of of Conversant shares at an average cost of $9.91. In March 2012 through March 2014 he sold those shares, plus another 190,000 granted shares, at an average price of $23.80. That's a profit of about $11 million on just the open market purchases.
As a Texas Roadhouse insider, Zarley's first open market buy was 50,000 TXRH on Aug. 9, 2006 at 10.14. He then sold 50,000 shares on Feb. 26, 2010 at $13.46. He bought $1 million of TXRH on Aug. 3, 2016 at $42.23. His next trade was a $619K sell of TXRH on Feb. 23 at $56.82.
Now Zarley is back on the buy-side with a near $1 million purchase.
James Zarley's buying and selling as an insider
Filing Date
Symbol
Insider
Transaction
Trade Date
Shares
Avg. Price
Total
Holdings % Change
03-May-2019
TXRH
Zarley James R
Market Purchase
01-May-2019
18,900
52.51
$ 992,439
13.41%
26-Feb-2018
TXRH
Zarley James R
Market Sale
23-Feb-2018
10,900
56.82
$ 619,384
-31.41%
05-Aug-2016
TXRH
Zarley James R
Market Purchase
03-Aug-2016
23,800
42.23
$ 1,005,070
22.37%
20-May-2015
TXRH
Zarley James R
Market Purchase
14-May-2015
1,300
34.25
$ 44,525
1.35%
20-May-2015
TXRH
Zarley James R
Market Purchase
13-May-2015
1,100
34.25
$ 37,675
1.15%
01-Mar-2010
TXRH
Zarley James R
Market Sale
26-Feb-2010
50,000
13.46
$ 673,000
-43.48%
10-Aug-2006
TXRH
Zarley James R
Market Purchase
09-Aug-2006
50,000
10.14
$ 507,000
na
23-May-2014
CNVR
Zarley James R
Market Sale
21-May-2014
######
25.02
$ 5,504,490
-49.56%
16-May-2014
CNVR
Zarley James R
Market Sale
12-May-2014
######
25.06
$ 4,510,800
-28.85%
22-Feb-2013
CNVR
Zarley James R
Market Sale
20-Feb-2013
######
27.12
$ 5,336,400
-24.16%
07-Mar-2012
CNVR
Zarley James R
Market Sale
05-Mar-2012
######
20.88
$ 8,244,150
-32.94%
12-Aug-2010
CNVR
Zarley James R
Market Purchase
11-Aug-2010
######
9.99
$ 999,000
9.94%
13-May-2010
CNVR
Zarley James R
Market Purchase
11-May-2010
16,000
9.48
$ 151,680
3.94%
13-May-2010
CNVR
Zarley James R
Market Purchase
12-May-2010
######
9.85
$ 5,752,400
138.46%
23-Jul-2008
CNVR
Zarley James R
Market Purchase
21-Jul-2008
######
10.24
$ 1,024,000
200.00%
Texas Roadhouse's rising labor costs hurt the bottom line
Shares of Texas Roadhouse tanked on Tuesday, falling 11% to $54.35, after increased labor costs caused the restaurant chain to miss Wall Street's first-quarter earnings and sales expectations.
The Louisville, Kentucky-based company said earnings were $50 million, or 70 cents a share, down from 76 cents a share a year ago. This missed analysts' forecasts of 82 cents a share. Revenue totaled $691 million, up from from $628 million a year ago, but below Wall Street's projection of $694 million.
Comparable-restaurant sales rose 5.2% at company restaurants and 4.3% at franchised locations. Restaurant margin decreased 128 basis points to 17.9%, the company said, primarily due to labor costs which increased 118 basis points.
Commenting on the 1st quarter results, TXRH President Scott Colosi said: "Much of the labor increase was driven by wage rate and other labor inflation that currently does not show signs of abating. As a result, we are updating our labor inflation expectations for 2019. The additional 1.5% of pricing we put in place at the beginning of the second quarter will provide a significant benefit for the remainder of 2019."
Analysts lower Texas Roadhouse price targets
Several analysts lowered price targets in response to the earnings shortfall. Wedbush analyst Nick Setyan lowered his price target on TXRH to $56 from $62, noting that margin pressure continues to overshadow same-store sales growth momentum. The analyst reiterated a Neutral rating on the shares.
Based on his purchase, we can surmise that Texas Roadhouse insider James Zarley believes Wall Street is wrong to sell-off THRH, and the stock's a buy. His trading history suggests there's a good chance he's right.
Disclaimer: Do not construe anything written in this post or this blog in its entirety as a recommendation, research, or an offer to buy or sell any securities. Everything in this blog is meant for educational and informational purposes only. Do your own research before investing and don't risk more than you can afford to lose. This article expresses my own opinions, and I am not receiving compensation for it (other than from WhaleWisdom). I do not have a business relationship with any company whose stock is mentioned in this article. I or my associates may hold positions in the stocks discussed.