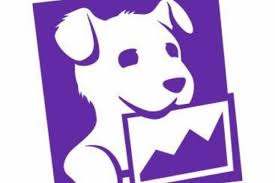 Whale Rock filed a 13G on cloud software company Datadog Inc. (DDOG) on Nov. 1, disclosing a new 1.88 million share position. The $61 million stake represents 6.81% of DDOG's outstanding shares.
We recently profiled Whale Rock Capital, noting that the fund's returns, based on 13F filings of stock positions, are among the best in the hedge fund universe over the last decade — and over the last year. Alexander Sacerdote, the company's founder and portfolio manager, has demonstrated elite talent at identifying technology companies poised for accelerating growth. Sacerdote's "secret" is identifying an emerging technology and determining where the technology is on its "S-curve."
Datadog's revenue was up 95% to $198 million in 2018.
Datadog is a cloud-based data analytics SaaS for technology development, operations, and business. The company's service allows customers that run apps and operations in the cloud to log events and preset metrics to gain insight into cloud operations. Datadog's service integrates with a growing list of apps and other cloud services.
The company boasts nearly 9,000 customers, and annualized revenue in the second quarter of 2019 was $333 million. 2018 revenue was up 95% to $198.1 million.
However, the company's price-to-sales ratio is a heady 41 times trailing-12-month revenue.
Credit Suisse initiated DDOG a neutral rating based on valuation. But notes the company's "first mover advantage" in a $14bn market.
On Nov. 6, Credit Suisse analyst Brad Zelnick initiated coverage of Datadog with a Neutral rating and $40 price target. In a research note to investors, the analyst said that Datadog "sits at the intersection of digital transformation, DevOps, and big data analytics, providing a collaborative platform for mission critical visibility into increasingly complex IT."
He also stated that DDOG's "platform architecture, first mover advantage and infrastructure focus as competitive advantages, allowing it to expand its wallet share in a conservatively sized $14bn market."
The analyst cited the company's valuation for his neutral rating. Indeed, DDOG's price-to-sales ratio is a lofty 41 times trailing-12-month revenue.
Datadog went public at $27 per share on Sept. 19 and traded as high as $41. The stock's recent close of $33.06 gives the company a valuation of $9.7 billion. According to Bloomberg, Cisco offered to buy Datadog for $7 billion just before the company's IPO. A $7 billion market cap equates with a DDOG market price of $23.89. DDOG closed on Wednesday at $33.06.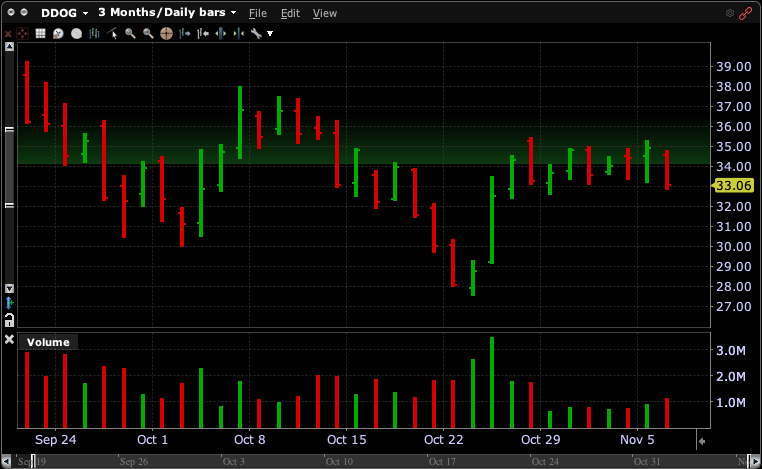 Though Whale Rock filed a 13G disclosing a 6.81% stake in Datadog, that only ranks DDOG at #30 among the fund's holdings.
However, one can bet that if Alex Sacerdote is adding the stock to his portfolio, Datadog is a company worth watching.
Disclaimer:
Do not construe anything written in this post or this blog in its entirety as a recommendation, research, or an offer to buy or sell any securities. Everything in this blog is meant for educational and informational purposes only. Do your own research before investing and don't risk more than you can afford to lose. This article expresses my own opinions, and I am not receiving compensation for it (other than from WhaleWisdom). If you buy a book after clicking on one of the above links, I may received an affiliate fee. I do not have a business relationship with any company whose stock is mentioned in this article. I or my associates may hold positions in the stocks discussed.