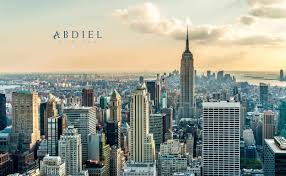 Last week, Abdiel Capital added to its its Appian and Fastly stakes — core positions for the top-performing fund.
Managing partners Colin Moran and Geoffrey Gentile of New York-based Abdiel Capital Advisors aren't big on diversification. The managers prefer to focus on a small portfolio of companies with earnings streams they view as durable. Abdiel also favors businesses with increasing market share, where management has significant net worth invested. The focused approach has worked well since the fund's inception in 2006. Abdiel's 13F filings have shown a 53.6% annualized return since inception.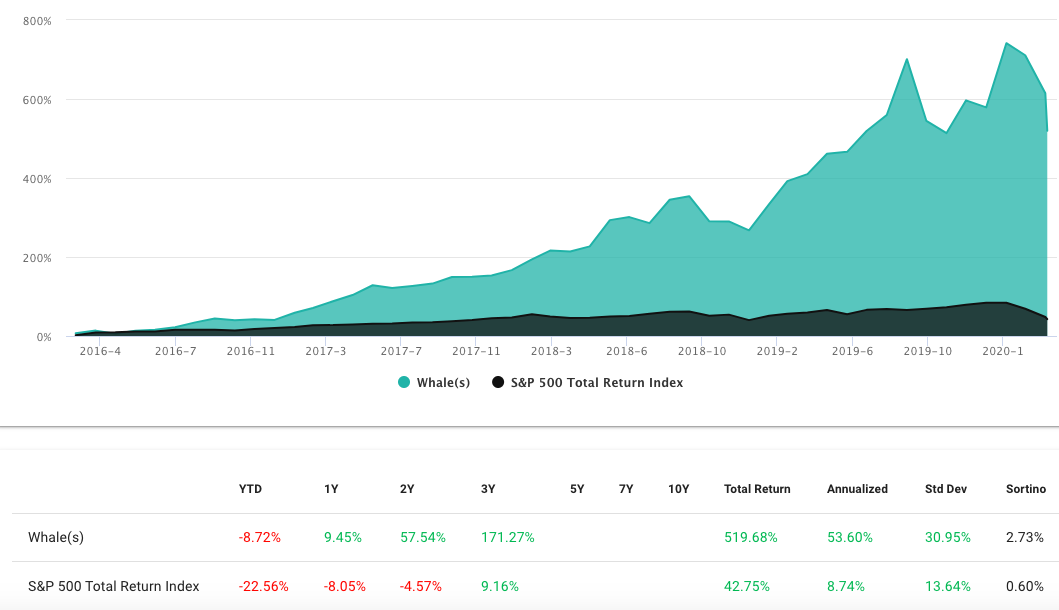 Abdiel owns more than 10% of both Appian (APPN) and Fastly (FSLY). So the fund was required to disclose the insider trades via Form 4 filings within 2 business days. The SEC defines a corporate insider as an officer, director or 10%+ holder of a public company.
Abdiel added to its Appian and Fastly stakes after sitting through a month of Coronavirus pandemic-related market damage. Are the managers thinking the stock market bottom is in for now?
Abdiel added to its Appian and Fastly stakes after the Covid-19 bear market appeared to make at least a temporary bottom on March 23.
Appian is a leading low code development software company. Appian targets the automation space in the global enterprise technology market, providing a low-code software development platform that enables enterprises to develop applications. Using Appian's products, software developers can easily drag and drop pre-built code lines, accelerating the app-development process.
APPN has shown exceptional revenue growth, with sales growth averaging 24% annually over the last five years. Though the firm has yet to turn a profit. The company missed on Q4 revenues, which showed deceleration in subscription revenue growth. 2020 guidance also appeared weak.
Appian is now about 22% of Abdiel Capital's long portfolio, its #3 position.
After the recent purchases of 220,000 shares in the open market, Abdiel owns 7.81 million shares of Appian, or about 11.57% of the stock's outstanding shares. The stake represents about 22% of Abdiel's long portfolio, the fund's #3 position. Abdiel first purchased APPN shares in Q2 of 2017. WhaleWisdom estimates the fund's cost to be $24.46. The stock closed at $31.36 on Friday.
Fastly, Inc. provides infrastructure software. The Company Fastly provides edge cloud computing to accelerate the apparent speed of internet services. Another fast growing tech company, Fastly's sales grew 44.5% year-over-year last quarter. The stock is down just 3% year-to-date, and closed at $19.45 on Friday.
On Friday, Abdiel Capital disclosed the purchase of 304,977 shares of FSLY at $19.08. The buying increased Abdiel's total stake in Fastly to about 12.8 million shares, or about 13.3% of the company. The approximate $169 million stake would appear to make FSLY the fund's #4 position. Abdiel first disclosed a position in FSLY at Q2 2019 end. WhaleWisdom estimates the fund's average cost to be $21.83.
Abdiel bought 800,000 shares of Zoom during Q4, before the stock's pandemic-related surge.
Abdiel's manager-weighted performance year-to date is -8.72% vs the S&P 500's -22.56%, based on Q4 2019 13F filings. The Q4 addition of Zoom Video Communications (ZM) helped. Zoom stock is up over 88% year-to-date. Zoom has seen a surge in usage by home-bound workers during the pandemic lockdown. As of Q4 2019 end, Abdiel owned 1.07 million ZM shares at an estimated cost of 73.14. ZM stock closed at $128 on Friday.
You can follow insider buying at the SEC's Edgar website or at sites like WhaleWisdom.com.
Disclaimer:
This investment blog (the "Blog") is created and authored by Mark W. Gaffney (the "Content Creator") and is published and provided for informational and entertainment purposes only (collectively, the "Blog Service"). The information in the Blog constitutes the Content Creator's own opinions. None of the information contained in the Blog constitutes a recommendation that any particular security, portfolio of securities, transaction, or investment strategy is suitable for any specific person. You understand that the Content Creator is not advising, and will not advise you personally concerning the nature, potential, value or suitability of any particular security, portfolio of securities, transaction, investment strategy or other matter. To the extent any of the information contained in the Blog may be deemed to be investment advice, such information is impersonal and not tailored to the investment needs of any specific person.
From time to time, the Content Creator or its affiliates may hold positions or other interests in securities mentioned in the Blog and may trade for their own account(s) based on the information presented. The Content Creator may also take positions inconsistent with the views expressed in its messages on the Blog.
The Content Creator may hold licenses with FINRA, the SEC or states securities authorities and these licenses may or may not be disclosed by the Content Creator in the Blog.
Investing in the investments discussed in the Blog may be risky and speculative. The companies may have limited operating histories, little available public information, and the stocks they issue may be volatile and illiquid. Trading in such securities can result in immediate and substantial losses of the capital invested. You should use invest risk capital, and not capital required for other purposes, such as retirement savings, student loans, mortgages or education.