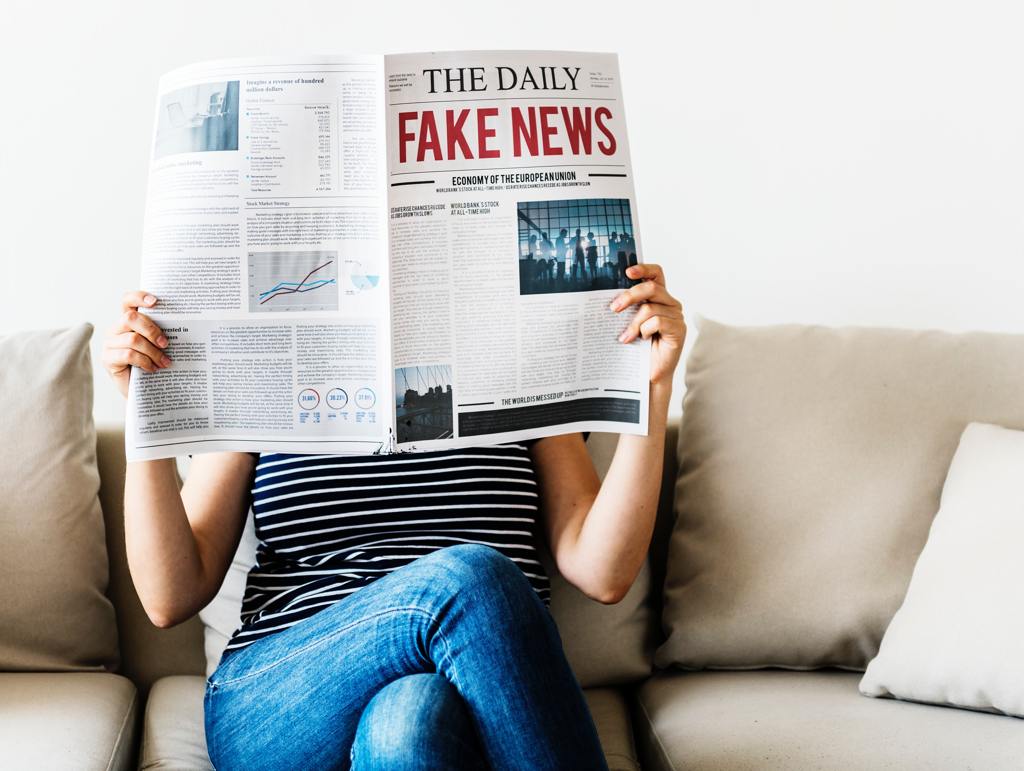 Activist Cannell Capital raised its stake in Lee Enterprises (LEE) to 7.37%. The hedge fund filed a 13D/A on July 30 disclosing a 1.7 million additional share purchase of the newspaper publisher. Cannell is now LEE's largest shareholder.
Lee Enterprises owns 49 daily newspapers and a joint interest in four others, nearly 300 weekly newspapers and specialty publications in 23 states. LEE has a market cap of $126 million. Last year, Warren Buffett tabbed the company to manage the newspapers he owns. In Q2 of 2012, Berkshire Hathaway reported a 6.4% stake in LEE which the firm subsequently sold.
Regional newspaper revenue has plunged in recent years as internet advertising replaced want ads and readers gravitated to free online news sources. Smaller newspapers have attempted, with limited success, to offset declining print revenues with digital services.
TownNews, Lee's digital publishing arm, is growing at a 21% rate
However, Lee Enterprises digital division TownNews has shown solid growth. From Lee's Q2 press release:
"The total revenue trend in the second quarter is the best quarterly trend in nearly four years. This performance was driven by significant revenue growth at TownNews, incremental management agreement revenue and strong digital performance across our legacy businesses. On a stand-alone basis, revenue at TownNews increased 24.3% due to increased market share, including an increase in broadcast customers as well as gains in video revenue from 2018 technology acquisitions. Revenue at TownNews over the last twelve months totaled $20.9 million, an increase of 20.9% over the prior year.
Adjusted EBITDA was $23.6 million in the quarter, and totaled $125.9 million over the last 12 months, according to the company.
Activist Cannell Capital's first filed a 13D on Lee last Dec. 28 of 2018. In an accompanying letter the hedge fund's founder Carlo Cannell said:
Carlo Cannell likes upside in "abandoned equity" LEE
CC believes that LEE's equity offers great value to shareholders, the rationale for which is the Company's transition from terrible to bad (and maybe even fair). It is the experience of CC that a transition from terrible to bad yields tremendous upside to an abandoned equity like LEE which has no sell-side coverage and little buy-side sponsorship.
After Cannell Capital raised its stake to 7.37%, it became Lee's largest shareholder. LEE is Cannell's 17th largest holding.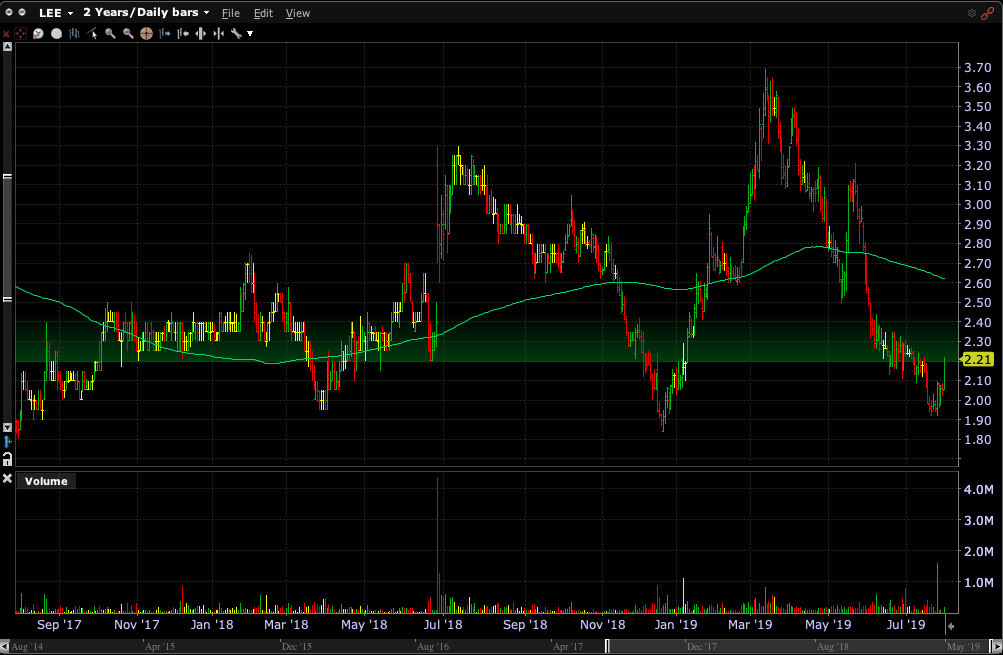 Activist Cannell Capital's 13F holdings have returned 17.62% annually since 2001
Activist Cannell Capital has an impressive track record of investing in small cap companies. Since 2001, an equal-weighted portfolio of the hedge fund's top ten holdings has has a compounded total return 1832%, according to WhaleWisdom. That's a 17.62% average annual return. The S&P 500's annual total return over the same period has averaged 6.90%.
Lee's #2 holder is Archview Investment Group L.P. That fund filed a 13G disclosing a passive 6.9% stake in Lee Enterprises in Dec. of 2016. The fund increased its stake to 7.7% a year later, and continues to hold that position.
Archview is "an institutional alternative investment firm focused on event-driven credit opportunities within the capital structures of stressed, distressed and out of favor companies," according to the company's LinkedIn page. This Bloomberg article suggests the fund wound down at the end of 2017. But Archview's ADV remains up-to-date and discloses $169 million under management.
Lee Enterprises a takeover candidate?
A Seeking Alpha article suggests Lee Enterprises might be a takeover target and could soar to between $5 and $7 this year. It asserts that Lee Enterprises management is "improving their financing structure, lowering the cost of its debt and preparing for a share buyback program that could meaningfully boost the stock this year."
Disclaimer:
Do not construe anything written in this post or this blog in its entirety as a recommendation, research, or an offer to buy or sell any securities. Everything in this blog is meant for educational and informational purposes only. Do your own research before investing and don't risk more than you can afford to lose. This article expresses my own opinions, and I am not receiving compensation for it (other than from WhaleWisdom). I do not have a business relationship with any company whose stock is mentioned in this article. I or my associates may hold positions in the stocks discussed.