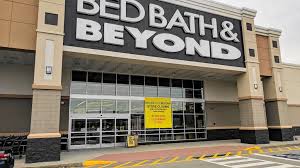 Two Bed Bath & Beyond insiders bought shares as the slumping retailer published an investor update describing improving June sales trends. After announcing dismal Q1 Covid-19-impacted earnings on July 8, Bed Bath & Beyond (BBBY) management received lots of questions from investors. So on Tuesday, the company released a list of "Frequently Asked Questions." In the Q&A, management said that June cash flow had turned positive. The upbeat Q&A sent shares up 9% on the day, closing at $8.39.
Bed Bath & Beyond insiders disclosed in Form 4 filings on Tuesday that they bought into BBBY's post-earnings report weakness. Director Ann Yerger bought 6,000 shares on July 10 @ $8.29, increasing her holdings by 53%. Director Sue Gove bought 34,000 shares at $7.89 on July 13, increasing her holdings by 408%.
The open market purchases represent the first Bed Bath & Beyond insider buying since Sept. of 2005.
Despite Tuesday's rally, BBBY is down 26% since hitting it post-pandemic crash high of $11.45 on July 2. The shares are down over 50% year-to-date.
BBBY is selling up to 20% of its real estate portfolio as part of a restructuring plan.
The Covid-19 pandemic and subsequent consumer lock-down has taken a toll on the home accessories retailer. The disappointing earnings report last week disclosed that in-store sales plunged 77% due to the pandemic. While BBBY saw a 82% jump in e-commerce sales, total revenue collapsed 49% from the same period a year ago.
In response, Bed Bath & Beyond will close up to 200 stores as part of a restructuring move designed to reduce annual costs by $250-$350 million. The retailer will also implement a more digital focus, intended to serve E-commerce demand for home furnishings minus the overhead of its sprawling brick and mortar store network. While online sales have surged, many stores are generating losses despite generating nearly $1B in annual sales.
The two Bed Bath & Beyond insiders appear to have timed their stock purchases to take advantage of weakness after last week's dismal earnings report. They're apparently betting that after a tough period, BBBY stock will move higher in the months ahead.
You can follow 13Fs, insider buying and other SEC filings at WhaleWisdom.com.
Contact Mark about investing based on SEC filings and smart money disclosures.
Disclaimer:
This investment blog (the "Blog") is created and authored by Mark W. Gaffney (the "Content Creator"). The Blog is provided for informational and entertainment purposes only (collectively, the "Blog Service"). The information in the Blog constitutes the Content Creator's own opinions. None of the information contained in the Blog constitutes a recommendation that any particular security, portfolio of securities, transaction, or investment strategy is suitable for any specific person. You understand that the Content Creator is not advising, and will not advise you personally concerning the nature, potential, value or suitability of any particular security, portfolio of securities, transaction, investment strategy or other matter. To the extent any of the information contained in the Blog may be deemed to be investment advice, such information is impersonal and not tailored to the investment needs of any specific person.
From time to time, the Content Creator or its affiliates may hold positions or other interests in securities mentioned in the Blog. The Content Creator or affiliates may trade for their own account(s) based on the information presented, and may also take positions inconsistent with the views expressed in its messages on the Blog.
The Content Creator may hold licenses with FINRA, the SEC or states securities authorities. These licenses may or may not be disclosed by the Content Creator in the Blog.
Investing in the investments discussed in the Blog may be risky and speculative. The companies may have limited operating histories, little available public information. The stocks discussed may be volatile and illiquid. Trading in such securities can result in immediate and substantial losses of the capital invested. You should only invest risk capital not required for other purposes, such as retirement savings, student loans, mortgages or education.