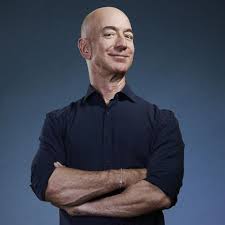 Jeff Bezos sold $3B of Amazon stock on Nov. 2 – Nov. 3. The world's richest person unloaded 1 million shares of his company at an average price of $3022.84. Amazon(AMZN) closed today at $3143.74, down 4.57%. The sales reduced the founder's stake in the giant online retailer by 0.46% to 53.8M shares. That's about 10.72% of AMZN's outstanding shares.
According to Forbes, Bezos is world's richest person with a net worth of $188 billion.
Bezos sold $3B of Amazon shares via a pre-arranged trading plan. The Amazon founder and CEO has used so called "10b5-1" plans extensively since 2003. He's sold $19.94 billion of Amazon stock via planned trades since that time. Prior to last week's sales, his most recent transactions occurred on Aug.3 – Aug. 4 of this year. Bezos sold $3.1 billion — 1 million shares — over that period via planned sales at an average price of $3129.06.
10b5-1 plans were introduced by the SEC in 2000. The trading plans allow corporate insiders to buy and sell shares in their companies without being accused of illegally trading on insider information.  10b5-1 plans permit executives to trade their own stock by scheduling trades for specific prices or times. The plans allow insiders to transact their own shares despite routinely possessing important, nonpublic information.
Despite today's sell-off, Amazon shares are up 79.20% year-to-date.
AMZN has risen 79.20% year-to date, compared to the S&P 500's 8.79% YTD return. The online retailer has benefitted as consumers, home-bound due to Covid-19 concerns, have bought billions of dollars of merchandise through Amazon and other E-commerce retailers. Today's report by Pfizer (PFE) that it's Covid-19 vaccine may be up to 90% effective sent the stocks of "stay-at-home" companies falling while the overall market surged.
Of note, MacKenzie Scott, ex-wife of Jeff Bezos, is the 13th richest person in the world, and the richest woman, thanks to her 4% ownership of the online shopping giant. That stake is worth about $64 billion. The couple divorced in 2019. Ms. Scott agreed to allow her ex-husband to keep voting control of her shares.
Disclaimer:
This investment blog (the "Blog") is created and authored by Mark W. Gaffney (the "Content Creator"). The Blog is provided for informational and entertainment purposes only (collectively, the "Blog Service"). The information in the Blog constitutes the Content Creator's own opinions. None of the information contained in the Blog constitutes a recommendation that any particular security, portfolio of securities, transaction, or investment strategy is suitable for any specific person. You understand that the Content Creator is not advising, and will not advise you personally concerning the nature, potential, value or suitability of any particular security, portfolio of securities, transaction, investment strategy or other matter. To the extent any of the information contained in the Blog may be deemed to be investment advice, such information is impersonal and not tailored to the investment needs of any specific person.
From time to time, the Content Creator or its affiliates may hold positions or other interests in securities mentioned in the Blog. The Content Creator or affiliates may trade for their own account(s) based on the information presented, and may also take positions inconsistent with the views expressed in its messages on the Blog.
The Content Creator may hold licenses with FINRA, the SEC or states securities authorities. These licenses may or may not be disclosed by the Content Creator in the Blog.
Investing in the investments discussed in the Blog may be risky and speculative. The companies may have limited operating histories, little available public information. The stocks discussed may be volatile and illiquid. Trading in such securities can result in immediate and substantial losses of the capital invested. You should only invest risk capital not required for other purposes, such as retirement savings, student loans, mortgages or education.