In a 13G filed Friday evening, Citadel Advisors disclosed a 19.9% Avianca Holdings (AVH) stake. Ken Griffin's hedge fund reported that it owns 82,364,111 preferred shares of AVH issued to Citadel in exchange for a $356 million investment in Avianca.
To be sure, the AVH investment represents a small fraction of Citadel's $212 billion in managed 13F assets. Citadels' third quarter 13F referenced 256,000 securities positions. The huge number of stock transactions reflects Citadel's status as a leading high frequency trader and equities market maker. By some estimates, 1 out of every 4.3 US equity transactions is executed by the firm's trading arm, Citadel Securities. But the firm is also a leading hedge fund — Citadel Advisors, LLC has over $27 billion under management.
Citadel's founder Ken Griffin reportedly started his fund with $265,000—including money from his grandmother—in 1987, just days after his 19th birthday. Today, Griffin's net worth is estimated to be over $13 billion.
It's a bit surprising that Citadel disclosed an Avianca stake. Griffin rarely invests in small caps.
It's a bit surprising that Citadel disclosed an Avianca stake for several reasons: First, the Avianca investment is a rare small cap position for the firm. AVH has a $191 million market cap. Less than 1% of Citadel's holdings have market caps under $500 million.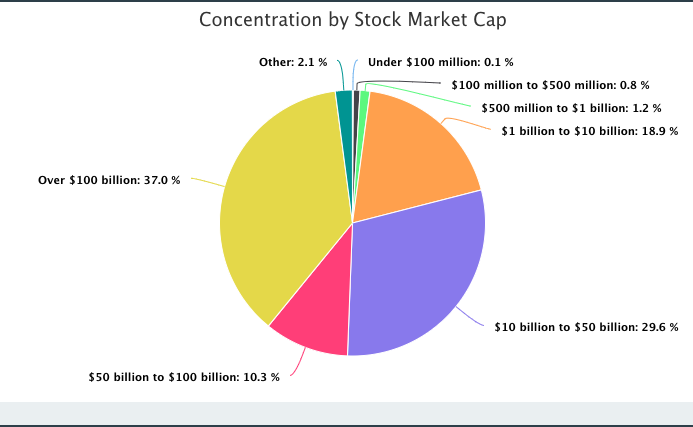 Also, the stake is a large % of Avianca's outstanding shares. Looking back at 648 13Gs filed by Citadel since 2012, the 19.9% position is the firm's largest initial stake in a company. In addition, the AVH position ranks as Citadel's 67th largest holding. Not bad, considering that Citadel held $212 billion of 13F securities at Q3's end.
Avianca is Colombia's biggest airline, controlling 54% of the domestic market. The carrier also has about a 2/3 share of the South American international market.
Avianca stock has rallied since hitting all-time lows last fall, as new management engineers a turnaround.
In September of 2019, AVH hit an all time low of $2.54 as profitability waned. However, a new management team was put in place last year, let by industry veteran Anko van der Werff. CEO van der Werff has secured much-needed re-financing and re-structuring for the airline.
The management team is attempting to boost profitability and restore investor confidence. The goal is to cut leverage and reduce its fleet size. Avianca is also adding new destinations from its hub in Bogota. Investors have recently grown more optimistic about AVH. The shares have rallied over 78% since last fall's lows, closing at $4.57 on Wednesday.
After the recent round of re-financing, CEO van der Werff told Bloomberg:
"For the 20,000 employees of Avianca Holdings, this is fantastic news, because the distraction of all of this has been an overhang for management attention. What we can really do now is focus again on the company."
Apparently Ken Griffin and Citadel Advisors like Avianca's prospects going forward.
Contact Mark about investing based on SEC filings and smart money disclosures.
Disclaimer:
This investment blog (the "Blog") is created and authored by Mark W. Gaffney (the "Content Creator") and is published and provided for informational and entertainment purposes only (collectively, the "Blog Service"). The information in the Blog constitutes the Content Creator's own opinions. None of the information contained in the Blog constitutes a recommendation that any particular security, portfolio of securities, transaction, or investment strategy is suitable for any specific person. You understand that the Content Creator is not advising, and will not advise you personally concerning the nature, potential, value or suitability of any particular security, portfolio of securities, transaction, investment strategy or other matter. To the extent any of the information contained in the Blog may be deemed to be investment advice, such information is impersonal and not tailored to the investment needs of any specific person.
From time to time, the Content Creator or its affiliates may hold positions or other interests in securities mentioned in the Blog and may trade for their own account(s) based on the information presented. The Content Creator may also take positions inconsistent with the views expressed in its messages on the Blog.
The Content Creator may hold licenses with FINRA, the SEC or states securities authorities and these licenses may or may not be disclosed by the Content Creator in the Blog.
Investing in the investments discussed in the Blog may be risky and speculative. The companies may have limited operating histories, little available public information, and the stocks they issue may be volatile and illiquid. Trading in such securities can result in immediate and substantial losses of the capital invested. You should use invest risk capital, and not capital required for other purposes, such as retirement savings, student loans, mortgages or education.