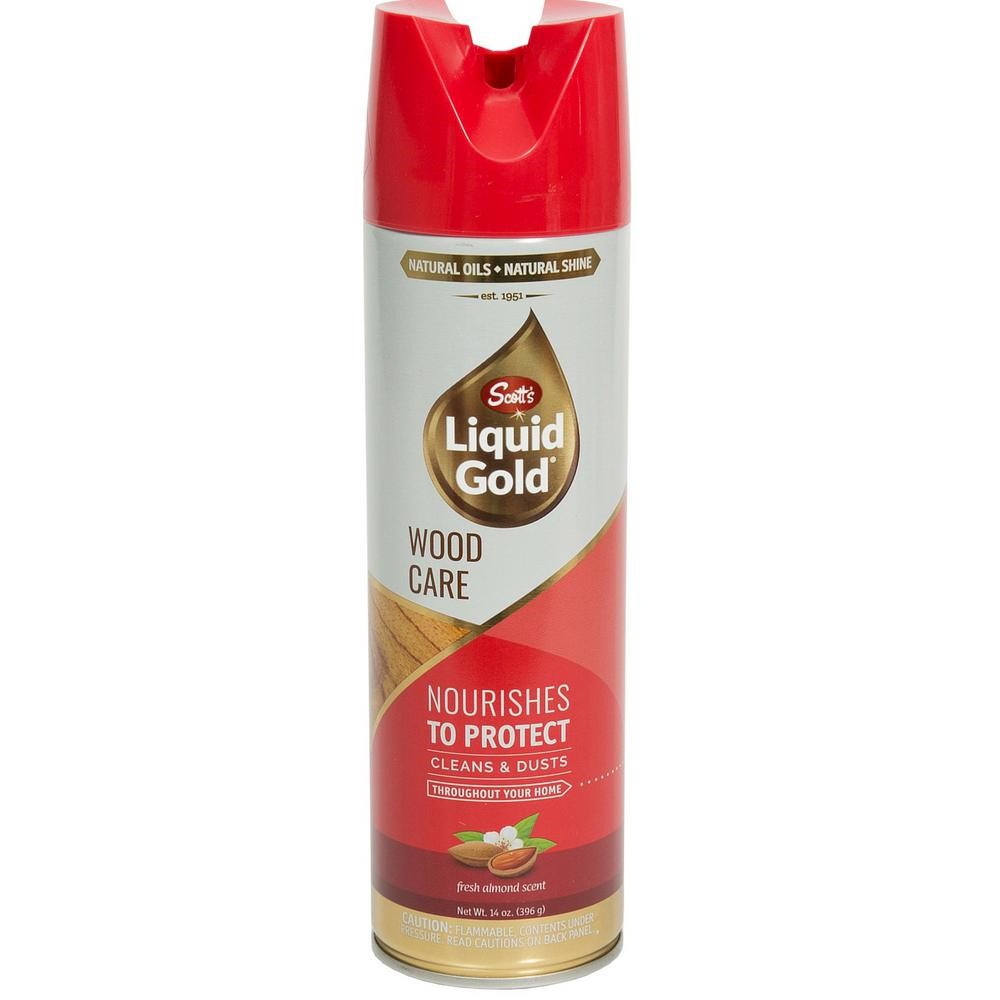 In 1951, Denver resident Ida Goldstein purchased the formula for Scott's Liquid Gold for $350 as a business opportunity for her three young adult sons. The guys began mixing and bottling the amber-colored wood care oil by hand in the family garage. So was born the brand that eventually found its place into households across America.
Some 65 years later, the company is going strong. Still run by the Goldsteins, and produced in the same Denver location since 1970, Scotts Liquid Gold, Inc. (SLGD) is a solidly profitable, publicly traded company generating $40 million in annual revenues. You can find Liquid Gold products – the company recently acquired the Prell and Denorex brands — in Target, Home Depot, and on Amazon.
But you won't find SLGD trading on Nasdaq or the NYSE. No, the shares of the venerable American company trade thinly in near-oblivion on the "pink sheets," otherwise known as the OTC market. And by all indications, the stock is trading at a significant discount to fair value.
However, if Summers Value Fund LP has its way, that will change. On Jan. 31, the Denver-based hedge fund filed a 13D/A and delivered a letter to Scott's Liquid Gold nominating Andrew Summers, the sole managing member of the Fund, to SLGD's board stating:
"The Reporting Persons believe that the Common Stock of the Corporation is dramatically undervalued on an absolute basis and relative to industry peers, trading at three times current year EV/EBITDA with a pristine balance sheet, strong free cash flow generation and an attractive portfolio of beauty and skin care products. Significant opportunities exist to create value for the benefit of all stockholders based on actions within the control of management and the board of directors (the "Board") of the Corporation. As one of the only industry participants with a completely un-levered balance sheet, capital deployment—including share repurchases and dividends in addition to bolt-on product acquisitions—could be utilized to create meaningful stockholder value over the long run. In the Nomination Letter, Summers Value Fund expresses its belief that Mr. Summers' experience, background and financial acumen will allow Mr. Summers to bring valuable expertise to the Board."
In a December 2018 letter to shareholders, Summers Value Fund also had this to say about Scott's Liquid Gold:
"Last week, the company announced the launch of a Prell Conditioner product, which expands the company's shampoo franchise headlined by Prell Shampoo and Denorex Medicated Shampoo. With almost 90% of sales currently generated from beauty and skin care products, we believe that Scott's is a mis-understood equity with ample opportunity for a re-rating as business performance improves in 2019 and the stock becomes discovered by new investors."
Five-year weekly chart for Scott's Liquid Gold Inc. – SLGD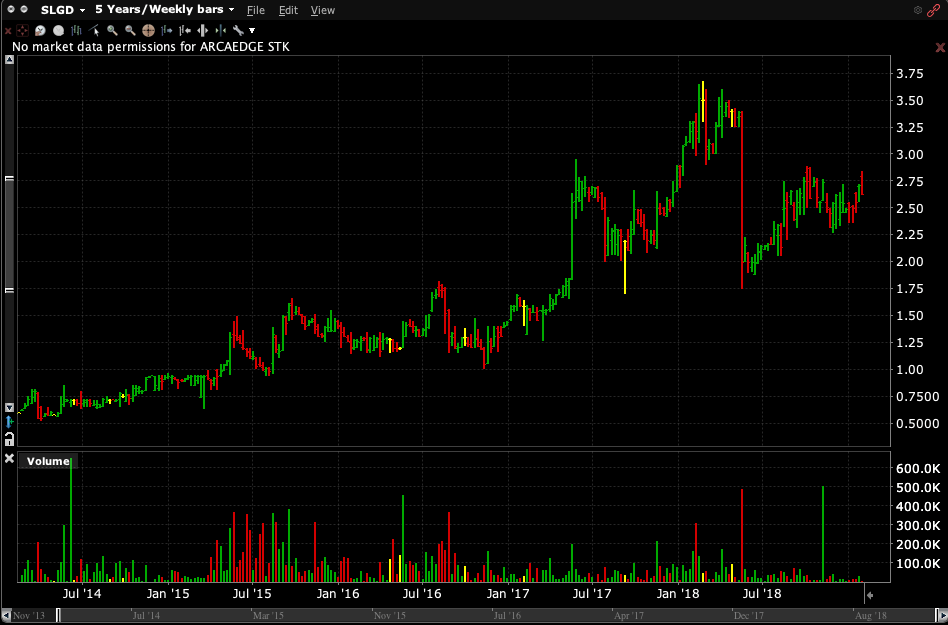 Interactive Brokers
Summers Value Partners LLC is a value manager based in Denver, Colorado. Andrew Summers founded fund in 2018. Summers started his career in 1998 at INVESCO Funds Group. He founded Silvergate Capital Management LLC in 2004, growing that fund to over $100 million in assets under management. He spent the last three years as a portfolio manager at Janus Henderson Investors.
As of the 3rd quarter of 2018, Summers Value Fund owned 746,000 shares, or 6.85% of SLGD, making it the company's 2nd largest institutional holder behind Iszo Capital, LP. The other fund holding a significant SLGD position is Abacab Capital Management LLC, with 5.75% ownership.
Scott's liquid Gold is a micro-cap stock, with market cap of $33 million. The company has shown steady earnings and revenue growth every year since 2014. For the 3rd quarter of 2018, SLGD reported net sales of $9.7 million and net income of $1.1 million, or $0.09 per share. As of the quarter's end, SLGD showed total assets of $26.59 million of which $17.87 million was current assets. Total liabilities were $2.62 million. With 12.41 million shares outstanding, SLGD trades at 1.28 x book value based on its $2.62 close.
Commenting on the 3rd quarter, Mark Goldstein, SLGD's CEO said:
"The Scott's team's solid performance in 2018 demonstrates our ability to generate strong cash flows and return value to our shareholders. Our strong operating cash flow drove the early paydown of our debt during the second quarter. This was accomplished despite 2018's slow start in international and distributed product sales. I am proud of the team's efforts to integrate the Prell® & Denorex® brands. Their transition of production to our Colorado facility drove this performance and established a strong platform for our continued focus on growth. We expect the fourth quarter to be a strong sales quarter, although we expect lower overall gross margins from higher sales of our distributed products."
Scott's Liquid gold stock trades thinly on the OTC market, averaging only 15,000 daily volume. So, if you're looking to buy shares in this historic American company, you'll have to be patient.
Disclaimer: Do not construe anything written in this post or this blog in its entirety as a recommendation, research, or an offer to buy or sell any securities. Everything in this post is meant for educational and informationl purposes only. I or my affiliates may hold positions in securities mentioned in the article.