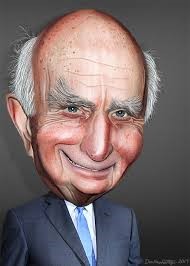 Home Depot co-founder Ken Langone, 83, is famously frugal. In an interview with CNBC last year the multi-billionaire told of challenging the cable company's $200 bill for his Manhattan apartment's service. "The point I'm making is it's not that I'm cheap, it's just that I want to make sure I don't squander money," Langone said.
So you can bet that if he spends $850,400 buying the stock of a company, he's put some thought into it.
Yesterday Langone, a director of Unifi Inc. (UFI), disclosed buying 40,000 shares of the textile manufacturer at an average of $21.26. on Feb. 6 and 7. Though he's been a director and frequent buyer of UFI since 2007, Langone's recent purchases were the largest in dollar terms he's ever made of the stock. Notably Langone was an aggressive buyer of UFI during the financial crisis, buying UFI as low as $0.67 in March of 2009.
Adding to the significance of the buying in UFI were insider purchases by two other execs: On Feb. 6, Director Paul Charron bought 5,000 shares at $20.97 and Executive VP Richard Gerstein took down 5,000 shares at $20.85.
On January 14, the Greensboro-based Unifi warned that second quarter results would be "considerably lower than we anticipated." The shares dropped 20% as a result, hitting a five-year low. On Feb. 4, the company reported an operating loss and lowered its guidance for the fiscal year.
Unifi Inc. one-year daily chart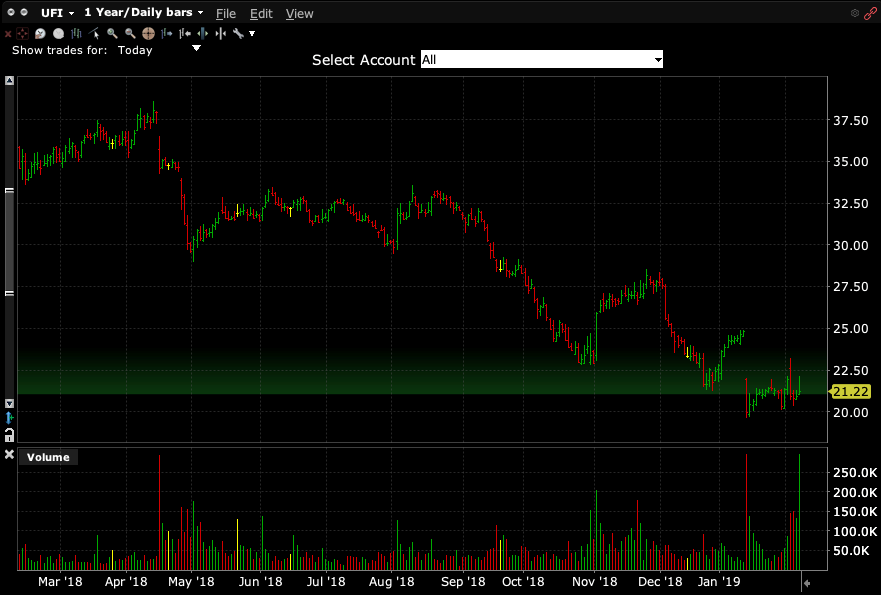 Interactive Brokers
The company laid most of the blame for the shortfall on a jump in raw material costs, hurting demand in the Americas. "We did see some revenue growth from our International segment, but it was muted by shortfalls in the Americas," said CEO Kevin Hall on a conference call with analysts.
For the fiscal year, Unifi still expects to see mid-single-digit percentage growth for net sales, but now sees an earnings decline.
In November, Jeffrey Ubben's ValueAct Holdings filed a 13D/A on UFI, disclosing purchases of over 200,000 shares at prices ranging from $26.36 to $26.98. The hedge fund first disclosed a 5% position in UFI last May, stating in a 13D that the hedge fund "had and anticipate having further discussions with officers and directors of the Issuer in connection with the Reporting Persons' investment in the Issuer." Ubben's funds now controls over 11% of UFI's outstanding shares.
Disclaimer: Do not construe anything written in this post or this blog in its entirety as a recommendation, research, or an offer to buy or sell any securities. Everything in this post is meant for educational and informational purposes only. I or my affiliates may hold positions in securities mentioned in the article.