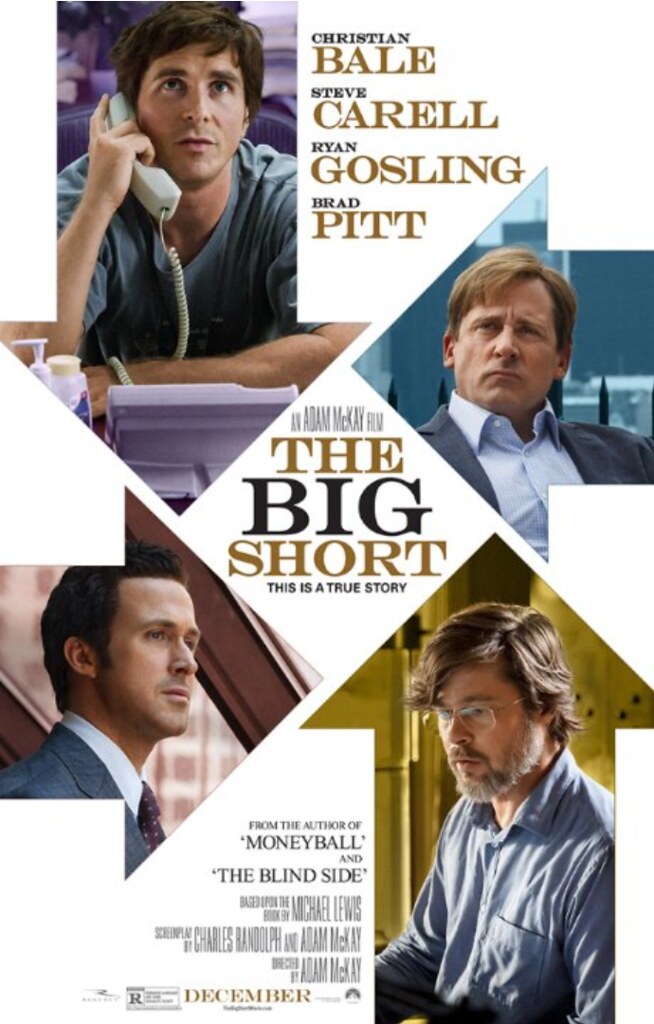 Dr. Michael Burry's Scion Asset Management disclosed its first quarter 2019 holdings, and in a surprise, China online retailer JD.com (JD) was the hedge fund's top position. Altaba Inc. (AABA), owner of 15% of China e-commerce giant Alibaba (BABA),was Scion's #2 position.
Burry, featured in the book and movie The Big Short, is renowned for shorting sub-prime mortgage securities and making hundreds of millions for himself and his Scion investors during the financial crisis a decade ago. The reclusive Burry flew under the radar for a couple years before Scion Asset Management filed a 13F on Feb. 15, 2019 for the first time in over two years. That filing disclosed holdings as of 2018 year end.
Michael Burry's Scion Asset Management: In search of "outrageous value."
Burry is a die-hard value investor. In this article he describes his investment strategy as "100% based on the concept of a margin of safety…the net is that I want to protect my downside to prevent permanent loss of capital. Specific, known catalysts are not necessary. Sheer, outrageous value is enough."
Today's 13F, reporting Scion Asset Management holdings as of March 31, revealed the following top buys: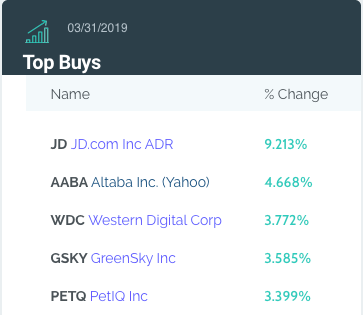 A 300,000 share purchase of JD.com makes the Chinese online retailer Scion's #1 holding at Q4 close. That's 9.21% of Scion's portfolio. WhaleWisdom estimates the fund's average cost for JD to be $30.15. JD.com ADR shares closed at $29.67 on May 14.
Burry's #2 position at Q1 end was Altaba, holder of $50 billion worth of Alibaba shares
Scion Asset Management's #2 position at Q1's close was Altaba Inc. (AABA). The company is essentially a closed-end fund formed after Yahoo's core assets were sold to Verizon in 2017. AABA was spun off from Yahoo as a separate entity comprised of a 15% stake in Alibaba (BABA), and other less significant assets. Altaba is the second-largest Alibaba holder behind only Japan's SoftBank. AABA holds 283 million BABA shares — an 11% stake worth about $50 billion.
On April 2, Altaba's board approved a plan to sell its stake in Alibaba and distribute the assets to investors.

According to Barrons:
"Altaba expects a shareholder vote to happen in late summer 2019 and a pre-dissolution distribution to shareholders—estimated at between $52.12 and $59.63 per share—in the fourth quarter. The dissolution will be officially filed shortly after, and Altaba shares will stop trading on the Nasdaq at the same time. The post-dissolution distribution to shareholders will likely happen in the fourth quarter of 2020."



According to Altaba's website, the company's NAV (Net Asset Value) per share is currently $98.66 — mostly Alibaba shares and cash. With a current price of $71.27, an investor receives about a 28% discount from NAV. This 28% discount reflects the fact that if Altaba sells its BABA shares it will have to pay capital gains taxes. Should Altaba figure-out a more tax-efficient way to distribute assets to shareholders, the discount to NAV of AABA could narrow, increasing shareholder profits.
Other new positions initiated by Burry during Q1 were home improvement lender GreenSky Inc (GSKY) and pet health products maker Pet IQ (PETQ).
Burry closes out Alexander & Baldwin, his #2 position last quarter
Here were Scion Asset Management's top sells during the first quarter of 2019: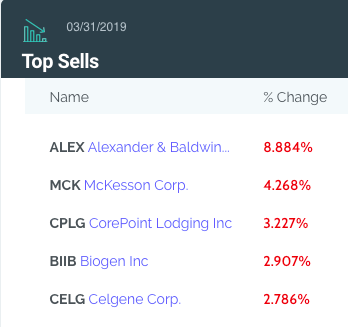 Burry sold all holdings in Alexander & Baldwin (ALEX), Scion's 2nd largest position as of 2018 year end. And during Q1 Burry also closed positions in Celgene (CELG), McKesson (MCK), Mohawk Industries (MHK) and Biogen (BIIB).
Disclaimer: Do not construe anything written in this post or this blog in its entirety as a recommendation, research, or an offer to buy or sell any securities. Everything in this blog is meant for educational and informational purposes only. Do your own research before investing and don't risk more than you can afford to lose. This article expresses my own opinions, and I am not receiving compensation for it (other than from WhaleWisdom). I do not have a business relationship with any company whose stock is mentioned in this article. I or my associates may hold positions in the stocks discussed.