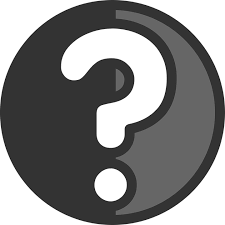 A March 7 Barron's article read: "Resideo Stock Tanks Because the Stock Market Hates Confusion." Thursday, Resideo Technologies Inc. (REZI) disclosed that insider Roger Fradin took advantage of the confusion to buy 25,000 shares of REZI at $20.41. It was the most significant insider buying of Chairman Fradin's long career.
A former Vice-Chairman of Honeywell, Fradin became Chairman of Resideo when Honeywell spun-off its home-products division in October of 2018.
Fradin's insider buy of Resideo is noteworthy for several reasons. First, in addition to being board chair of Resideo, Fradin is an executive with the $216 billion Carlyle Group. REZI's website describes him as "a management, strategy, and mergers and acquisitions expert" who "retired as vice chairman of Honeywell in 2017 after 17 years with the company." Roger Fradin fits the profile of an experienced, informed insider.
Second, Fradin's insider buying increased his personal stake in Resideo by 936% — from 7,762 to 27,662 shares. That's a significant add. And throughout his career, Fradin's held large positions in the companies where he's an insider. Don't be surprised if he buys more REZI in the days to come.
The veteran executive Fradin had never bought a share as an insider — until Tuesday's big Resideo buy.
Also, despite a long career as a corporate executive and director, Tuesday's purchases were Fradin's first ever as an insider. Dating back to 2003, Fradin exercised tons of options and sold millions of dollars of stock at multiple public companies, but had not done any insider buying — until Tuesday. Presumably he had a good reason for breaking his historical pattern.
Resideo Technologies is Honeywell's former home-products business. As houses get "smarter" and more connected, the company has been selling an increasing number of security solutions, thermostats and other tech stuff to homeowners. Resideo generated revenues of $4.5 billion in 2017. According to the company, Resideo's products under the Honeywell brand name are present in more than 150 million homes globally, and installed in 15 million homes each year.
REZI stock tanked after Q4 guidance appeared disappointing.
However, after being spun-off at $31 on October 15 of last year, the shares came under pressure, hitting $19.31 just two weeks later. REZI closed at $24.71 on March 6, the day before its Q4 earnings report. According to Barron's, Resideo's earnings guidance the next morning was viewed as way light by investors, and REZI plunged to a low of $17.60 on March 7, before closing at $18.96.
While the company guided $420 million Ebita for 2019, the street was expecting $510 million. Barron's suggested the perceived shortfall was due to confusion regarding payments to Honeywell for environmental cleanup. Resideo will send $140 million each year back to its parent for a maximum of 25 years. Resideo's guidance appears to include the continual reimbursement expense. However, the street apparently treated the payments owed Honeywell as a negative surprise.
Another factor in the post-earning confusion may be Resideo's lack of analyst coverage. The company has been trading on its own for barely six months, and only 5 analysts cover the stock.
Judging by his half million dollar purchase, Chairman Fradin believes the market has it wrong, the 20% post-Q4 report haircut is unwarranted, and Resideo stock is a bargain.
Disclaimer: Do not construe anything written in this post or this blog in its entirety as a recommendation, research, or an offer to buy or sell any securities. Everything in this blog is meant for educational and informational purposes only. Do your own research before investing and don't risk more than you can afford to lose. This article expresses my own opinions, and I am not receiving compensation for it (other than from WhaleWisdom). I do not have a business relationship with any company whose stock is mentioned in this article. I or my associates may hold positions in the stocks discussed.