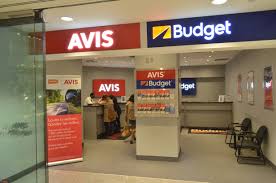 Over the last several days SRS Investment added to its Avis Budget Group (CAR) stake. The New York-based hedge fund acquired 243,000 shares of the rental car company from Aug. 17-19. In Form 4s disclosed Wednesday, SRS reported buying the stock on the open market at an average price of $31.52. CAR closed on Thursday at $32.97. SRS now owns 24.3% of Avis.
SRS Investment added to its CAR stake days after Avis announced its CFO is leaving and will be replaced by Brian Choi — a current Avis board member and a partner with SRS. Choi will resign from SRS and the Avis board once he takes over as CFO.
Member/Founder of SRS, Karthik Sarma, joined Avis' board in February.
Avis has been hurt by the coronavirus pandemic. It reported a second-quarter loss of $481M vs a profit during the prior-year period. Avis said in July it will implement more than $2.5 billion in cost reductions for the year, up from $400M projected in March. The company has cut its fleet of vehicles and pared its workforce in reaction to Covid-related travel restrictions.
Avis Budget Group received a major upgrade from Morgan Stanley on July 2.
On July 2, Morgan Stanley upgraded CAR to overweight and raised its price target from $25 to $37. The firm reported that data showed new- and used-car sales during the pandemic had held up surprisingly well.
Analyst Adam Jonas said that the better market trends were driven by stimulus packages to consumers, credit availability and consumers re-prioritizing car purchases over other expenses. That strength in new car sales has alleviated concerns over consumers indiscriminately selling off their vehicles, he said. "We now expect used car prices to only drop -5% in 2020, from -10% previously," Jonas said at the time.
The recent bankruptcy filing of Hertz HTZ, its rival and the biggest player in the car-rental space, is seen as a positive for Avis.
SRS Investment added to its Avis stake. CAR is now the hedge fund's #4 position.
Analyst Frank Curzio of Curzio Research sees the remainder of 2020 as a challenge for Avis. But "sales and earnings will rebound sharply in 2021 as lockdowns end and millions of people start traveling again." he said in a report. There are signs that international consumers are choosing car rentals over public transportation because of worries about Covid-19, Curzio said. "That could bode well for Avis, which generated nearly 30% of its revenue in Q1 from outside the US."
Analysts are also optimistic new leadership at Avis will drive improved performance going forward. In June the company announced that Joe Ferraro, it's interim chief and 40-year Avis veteran, will be CAR's permanent CEO.
As of Q2 2020, SRS had assets under management of $7.74B. The hedge fund's most recent 13F filing showed $5.37B in managed 13F securities. SRS Investment Management's largest holding is Netflix Inc (NFLX) with a position of 3,037,684 shares. CAR was the fund's #4 position at Q2 end.
Disclaimer:
This investment blog (the "Blog") is created and authored by Mark W. Gaffney (the "Content Creator"). The Blog is provided for informational and entertainment purposes only (collectively, the "Blog Service"). The information in the Blog constitutes the Content Creator's own opinions. None of the information contained in the Blog constitutes a recommendation that any particular security, portfolio of securities, transaction, or investment strategy is suitable for any specific person. You understand that the Content Creator is not advising, and will not advise you personally concerning the nature, potential, value or suitability of any particular security, portfolio of securities, transaction, investment strategy or other matter. To the extent any of the information contained in the Blog may be deemed to be investment advice, such information is impersonal and not tailored to the investment needs of any specific person.
From time to time, the Content Creator or its affiliates may hold positions or other interests in securities mentioned in the Blog. The Content Creator or affiliates may trade for their own account(s) based on the information presented, and may also take positions inconsistent with the views expressed in its messages on the Blog.
The Content Creator may hold licenses with FINRA, the SEC or states securities authorities. These licenses may or may not be disclosed by the Content Creator in the Blog.
Investing in the investments discussed in the Blog may be risky and speculative. The companies may have limited operating histories, little available public information. The stocks discussed may be volatile and illiquid. Trading in such securities can result in immediate and substantial losses of the capital invested. You should only invest risk capital not required for other purposes, such as retirement savings, student loans, mortgages or education.