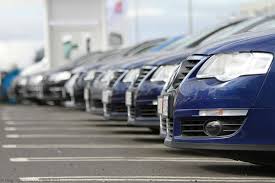 Starboard Value cut its Cars.com stake aggressively after the online auto retailer's strategic search failed and the company announced disappointing Q2 results. In a 13D/A filing submitted Wednesday afternoon, the hedge fund disclosed selling 4.47 million shares of the online automobile retailer on August 5-6 at prices ranging from $11.71 to $10.04.
Starboard Value cut its Cars.com stake to 2.9% from 9.3% held at the end of Q1. Starboard liquidated the shares after CARS stock price plunged as much as 40% from its August 2 close.

Managed by long-time activist investor Jeffrey Smith, Starboard Value first announced a position in CARS in Dec. of 2017 at an estimated average price of $26.16, according to WhaleWisdom data. By selling the 4.47 million shares at around $11.80, the hedge fund appears to have lost over 50% on its CARS position.
As of Q1 close, CARS was Starboard Value's tenth largest position, with a value of $145 million.
Starboard's activist manager Jeff Smith last December: "We believe Cars.com would be highly attractive to a wide variety of strategic and financial buyers."
In a letter to Cars.com last December, Smith blamed CARS management for "an almost two-year continuing trend of customer losses and organic declines in revenue… If shareholders do not see progress soon, then we believe it would be incumbent upon the board to take more substantive actions. We believe Cars.com would be highly attractive to a wide variety of both strategic and financial buyers."
Last year Starboard succeeded in electing two independent directors to CAR's board.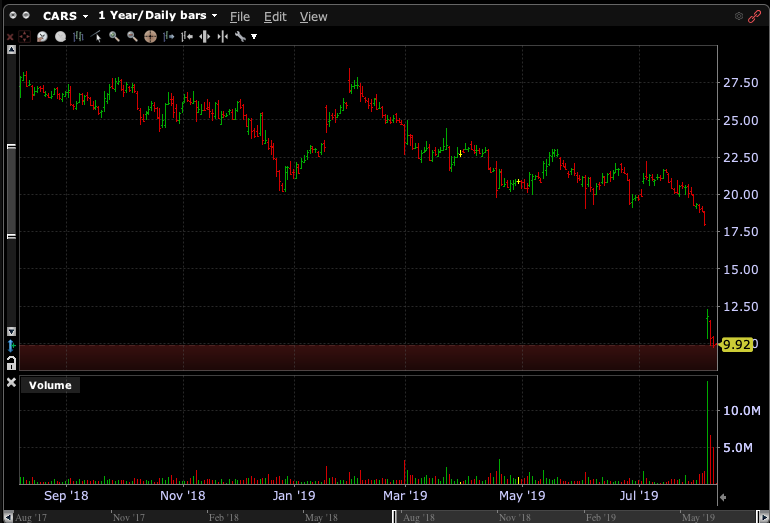 Scott Forbes, CARS Chairman, had this to say Monday in a press release:
"The Board is fully focused on driving shareholder value. We have conducted an exhaustive strategic review process, engaging with several interested parties to evaluate the relative benefits of various strategic alternatives with the purpose of maximizing value for our shareholders," said Scott Forbes, Chairman of the Board. "The process did not yield actionable options for a sale of the Company. As a result, and after consultation with our financial and legal advisors, the Board has concluded that the best interests of shareholders are served by continuing to focus on our strategic plan and opportunities to drive growth and shareholder returns as an independent public company. We remain open to all potential value creating opportunities."
A double whammy for CARS: failed strategic search and disappointing earnings
In addition to announcing its strategic search failed, on Monday Cars.com also reported disappointing Q2 earnings. The company posted a loss of 9 cents per share, compared with earnings of 18 cents per share during the prior-year period. On an adjusted basis, the company had earnings of 30 cents a share compared with 48 cents a share during last year's second quarter. For the full year, Cars.com said it expects revenue declines between 6% and 9%. It had previously guided for revenue to decline 5% or grow 2%.
After the earnings miss, Citi maintained a buy rating on Cars.com but lowered its target from $27 to $19.
Starboard Values Jeff Smith is a renowned value investor. Apparently he doesn't see value in CARS shares even after a 40% haircut.
Disclaimer:
Do not construe anything written in this post or this blog in its entirety as a recommendation, research, or an offer to buy or sell any securities. Everything in this blog is meant for educational and informational purposes only. Do your own research before investing and don't risk more than you can afford to lose. This article expresses my own opinions, and I am not receiving compensation for it (other than from WhaleWisdom). I do not have a business relationship with any company whose stock is mentioned in this article. I or my associates may hold positions in the stocks discussed.