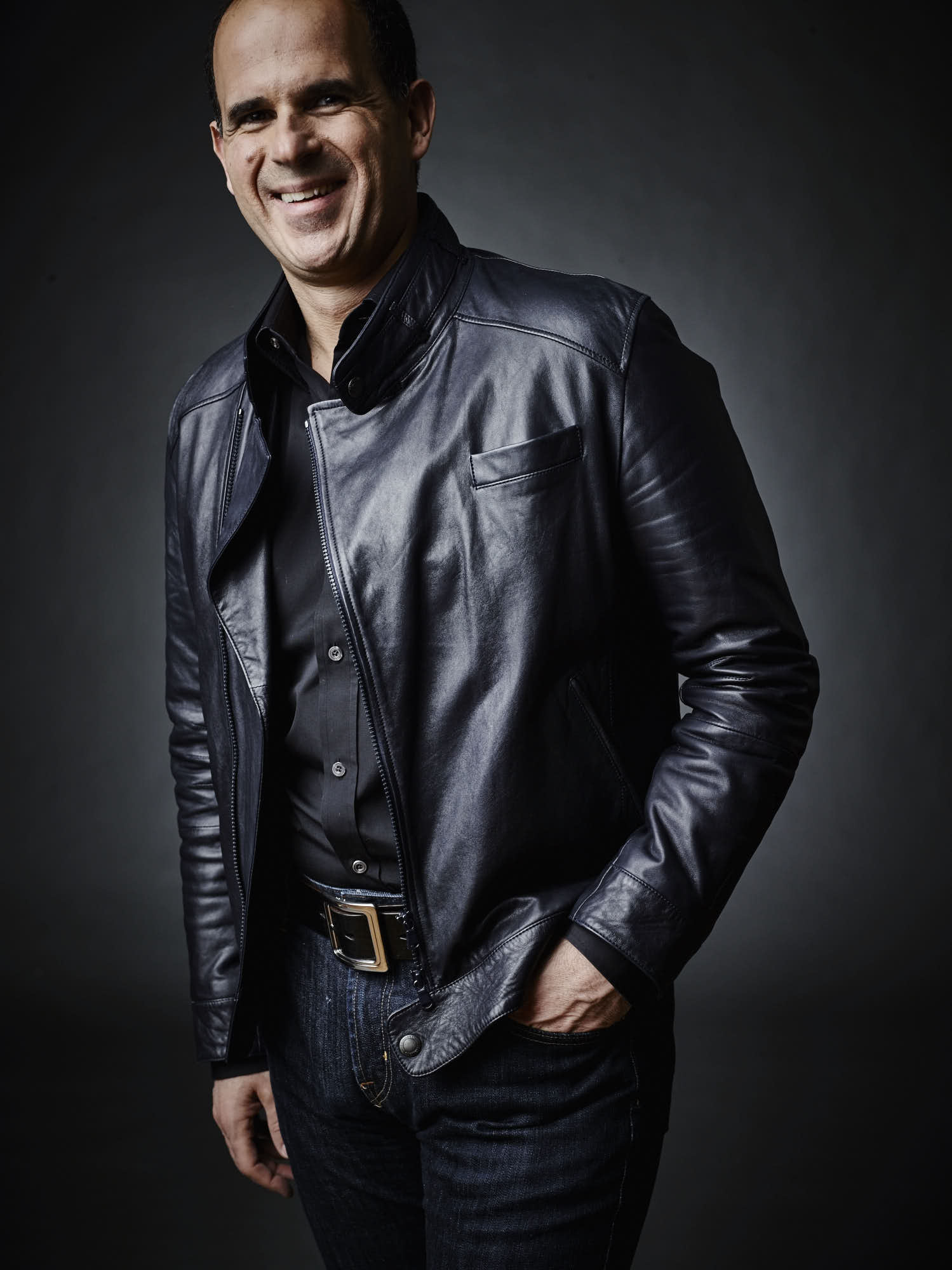 Camping World Holdings (CWH) shares plunged last week following a report that CEO Marcus Lemonis was accused of illegal insider trading. However, one of CWH's largest shareholders bought into the price weakness, adding aggressively to its position.
Marcus Lemonis is CEO of Camping World, and host of the CNBC program 'The Profit'. According to a Bloomberg report, Lemonis was named in a shareholder lawsuit filed in Delaware alleging that Lemonis and associates manipulated the trading of CWH after it went public. Camping World's IPO was in October of 2016.
After the story broke mid-day on April 18, Camping World stock lost over 12% in a matter of minutes, plunging from $14.95 to a low of $13.04.
Abrams Capital bought $5.5 million of CWH two days after the news of the Camping World insider trading lawsuit hit.
However, according to a Form 4 filing made after regular market hours yesterday, major Camping World shareholder Abrams Capital was an aggressive buyer into the weakness. The hedge fund purchased $5.5 million of CWH on April 23 at an average cost of $13.44.
In response to the Abrams buying disclosure, CWH rallied strongly Friday. By late in the day the stock had regained nearly all value lost after the lawsuit disclosure.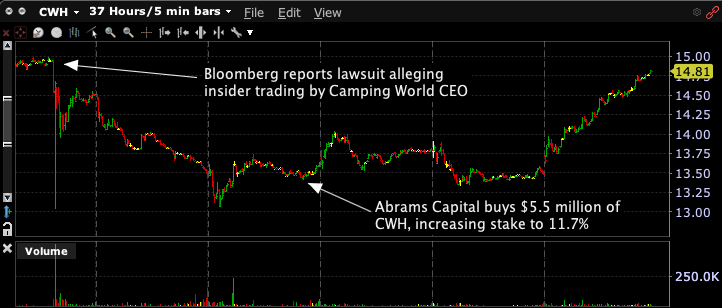 As a 10%+ holder, Boston-based Abrams Capital is deemed by the SEC to be a corporate insider in CWH, and therefore was required to disclose the new purchases within two business days. The hedge fund now owns 4.36 million shares, or about 11.7% of Camping World. As of Q4 2018, CWH was Abram's 15th largest holding.
Abrams Capital was founded by David Abrams in 1999, and as of 2018 year- end had $8.2 billion under management.
CWH hit all-time highs around $45 in early 2018, but has lost nearly 2/3 of its value since, as RV sales declined.
The lawsuit alleges Camping World insider trading by Lemonis in conjunction with CWH IPO
The suit, filed by the Lincolnshire (Ill.) Police Pension fund, alleges that Lemonis and associates used a series of public offerings to cash out of Camping World without relinquishing control and despite knowing that Camping World was "in no way ready to be a public company."
Camping World has not publicly commented on the lawsuit. It should be noted that a shareholder lawsuit alleging insider trading is not the same as being accused of illegal insider trading by the SEC. To date, the SEC has made no such allegation.
Since Camping World went public in 2016, CEO Lemonis has filed a number of Form 4s disclosing trading in CWH, including $1.3 million purchased in his wife's name on March 15.
Disclaimer: Do not construe anything written in this post or this blog in its entirety as a recommendation, research, or an offer to buy or sell any securities. Everything in this blog is meant for educational and informational purposes only. Do your own research before investing and don't risk more than you can afford to lose. This article expresses my own opinions, and I am not receiving compensation for it (other than from WhaleWisdom). I do not have a business relationship with any company whose stock is mentioned in this article. I or my associates may hold positions in the stocks discussed.