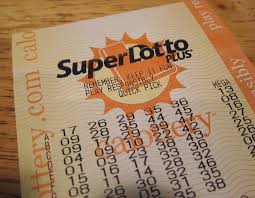 The Lottery Ticket Stocks Q2 2019 portfolio was down 6.72% for the quarter, tracking the Russell 2000 Index lower. However, the portfolio of top hedge funds' most speculative holdings, rebalanced quarterly based on 13F filings, was up 35.65% year-to date as of August 15.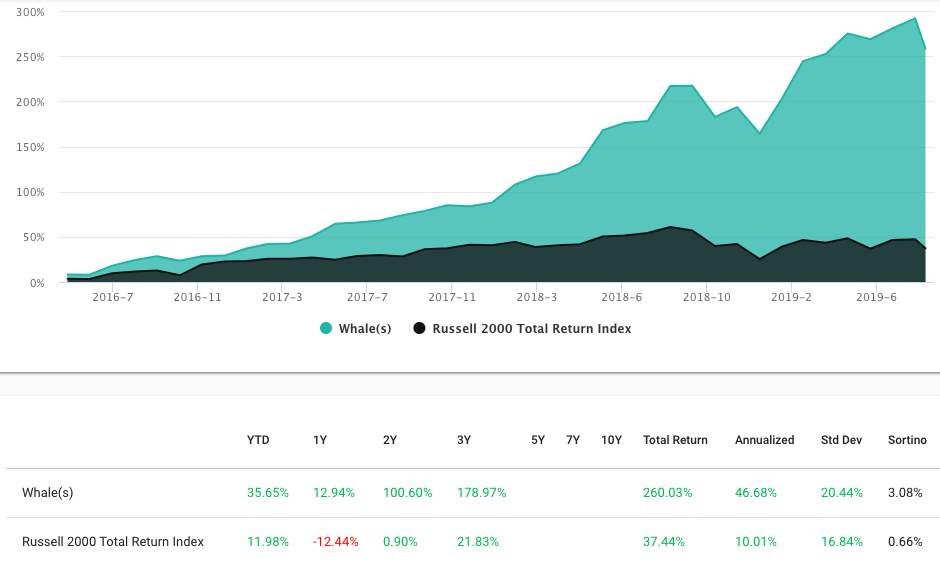 Last quarter I presented the idea of the "Lottery Ticket Stocks" portfolio. The concept is this: People love to gamble, and in particular they love the lottery. The idea of placing a bet with a small chance of a huge payoff is alluring. But playing the lottery is a losing proposition — why not indulge one's gambling urge in a strategy that might actually make money?
Let's find stocks with grand slam potential and build a portfolio of them. And we'll let the greatest investors on the planet — elite hedge fund managers — choose our lottery ticket stocks.
Some investors do view stocks as lottery tickets: They buy cheap, obscure, low-priced equities that sometimes explode higher, generating huge gains — 10, 20 baggers or more! This is the stuff that investor dreams are made of!
Problem is, you're many times more likely to hit a hole-in-one golfing than witness that penny stock you buy turn into major company, generating astronomical gains. The low-priced shares of obscure companies are rarely winners over time.
Warren Buffet's Berkshire Hathaway was a cheap, obscure stock when he first bought it. It's gone up over 40,600%
But it does happen. Berkshire Hathaway was a $7.50 in 1962 when Warren Buffett first bought shares. It now trades for $305,000. That's a return of over 40,600%. Of course, BRK.A wasn't exactly a penny stock, and it's taken 56+ years to get here.
Maybe a better example: Ford Motors (F) traded at $0.70 back in November of 2008. It hit $13 three years later. Here's a recent one: Workhorse Group (WKHS) was at $0.50 as recently as April, and now it's at $4.25.
And who better than top performing hedge funds — elite investors who often spend millions researching equities — to find speculative stocks that could possibly soar higher?
Here is the updated Lottery Ticket Stocks Q2 '19 portfolio, consisting of the smaller-cap stocks most held by the top 50 hedge funds. Based on 13F filings filed 45 days after the end of every calendar quarter, I used WhaleWisdom's backtester to compile and test this strategy. The backtester calculates the % every security represents of a fund's 13F portfolio. Holdings for the Lottery Ticket Stock portfolio Securities are chosen based on the highest combined percent of the combined holdings of all 50 funds.
Lottery Ticket Stocks Q2 2019 portfolio.
Now you'll notice there aren't any penny stocks among the leading hedge funds' top holdings. In fact, many of these stocks trade over $100. Based on market cap, the best returns over the last three years were on stocks with a market cap of less than $10 billion — those aren't lottery ticket-type stocks.
But this is what we'd expect from expert investors, the best of the best. These are people who do not succumb to behavioral biases or the Lottery Fallacy. When top managers allocate funds to a smaller cap stock, you can bet they're not taking a flyer.
Disclaimer:
Do not construe anything written in this post or this blog in its entirety as a recommendation, research, or an offer to buy or sell any securities. Everything in this blog is meant for educational and informational purposes only. Do your own research before investing and don't risk more than you can afford to lose. This article expresses my own opinions, and I am not receiving compensation for it (other than from WhaleWisdom). If you buy a book after clicking on one of the above links, I may received an affiliate fee. I do not have a business relationship with any company whose stock is mentioned in this article. I or my associates may hold positions in the stocks discussed.