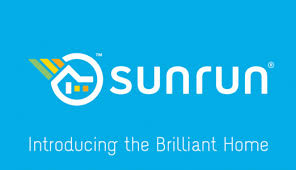 Tiger Global has been selling Sunrun shares as fellow "Tiger Cub" Coatue Management buys shares of the solar systems retailer. Sunrun Inc. (RUN) has been a huge winner for Tiger Global, surging 352% year-to-date. But since Oct. 1, the $41B hedge fun run by Chase Coleman has cut its stake by 17%.
Tiger Global recognized early in 2018 that Sunrun, the largest installer of rooftop home solar systems in the U.S., stood to profit from plunging solar module prices and changes in government policy. Chase Coleman first disclosed a position in SUN via a 13G filing on April 9, 2018, reporting a 7.8% position. At Q2 2020's end, Tiger Global had a $587M stake in SUN, the fund's #13 position. WhaleWisdom estimates Tiger Global's cost to be $13.57, implying a profit for the hedge fund in the neighborhood of $2B.
But after accumulating the stock seemingly nonstop since 2018, Tiger Global filed Form 4s on Oct. 5 disclosing the sale of over 5 million shares. About 13% of its SUN stake. And the selling has continued. The fund most recently reported selling 1.6M shares on Oct.14-Oct.16, bringing its position down to 19.5M shares. RUN remains a significant holding –Tiger Global's #6 position — but it has reduced its stake by 17% since Q2 end.
Tiger Global recently reduced its Sunrun stake by 17%. Meanwhile Coatue made SUN its top holding.
But while Tiger Global has been selling Sunrun, Coatue Management has been buying. Coatue filed a 13G on Oct. 16 disclosing a 17.6M share position in RUN. The new 13.91% stake makes RUN Coatue's top position, worth $1.24B.
Tiger Global, founded and managed by Chase Coleman, and Coatue Management, founded and managed by Philippe Laffont, are both "Tiger Cubs." The two managers honed their investing skills under the legendary Julian Robertson in the late 90's, before Robertson shut down Tiger Management in March of 2000.
Coleman worked as a technology analyst at Tiger for four years before getting a check from Robertson to run his own fund in 2001. After being an analyst for Tiger Management, Laffont established Coatue in 1999.
Members of the Tiger Management "club" have consistently generated market-beating returns in the years since Robertson's fund shut down. Tiger Global and Coatue Management have been two of the best performing Tiger Cubs. Based on 13F holdings, equal-weighted portfolios of the two funds' top 10 holdings have returned 14.61% and 14.95% respectively since inception.
Coleman and Laffont are reportedly good friends, and work out of the same Manhattan building.
According to Forbes, Coleman and Laffont are good friends and competitors. They also work out of the same Manhattan building, separated by only 10 floors. Like Coleman, Laffont tries to avoid publicity and stay under the radar.
So why is Tiger Global selling Sunrun while Coatue Management is buying? Why would two star hedge fund managers, each with similar investment styles and sector focus, take opposite views of SUN?
We should emphasize that Tiger Global continues to own a large chunk of SUN shares. However, the selling does beg the question: Is Sunrun overvalued?
On Sep. 30, Goldman Sachs downgraded SUN to Neutral from Buy with a $61 price target. Analyst Brian Lee cited valuation for the rating cut, noting the stock had surged 770% since a March low. The company remains "well positioned within the solar space," Lee said, and if its acquisition of Vivint Solar closes, it would "further cement its status as a bellwether play on secular resi solar growth" in the U.S. But Lee says he is looking for better visibility or a better entry point to become constructive on the stock again.
In July 2020, Sunrun announced it was acquiring Vivint Solar for $3.2 billion.
While SUN has lost a quarter of its value since hitting an all-time high of $82.42 on Oct. 1, solar stocks in general have been on a tear. The Invesco Solar ETF (TAN) touched an all-time-high today as investors begin to anticipate a possible Joe Biden victory in the November election. A Biden administration is viewed as likely to be supportive of the solar industry.
Disclaimer:
This investment blog (the "Blog") is created and authored by Mark W. Gaffney (the "Content Creator"). The Blog is provided for informational and entertainment purposes only (collectively, the "Blog Service"). The information in the Blog constitutes the Content Creator's own opinions. None of the information contained in the Blog constitutes a recommendation that any particular security, portfolio of securities, transaction, or investment strategy is suitable for any specific person. You understand that the Content Creator is not advising, and will not advise you personally concerning the nature, potential, value or suitability of any particular security, portfolio of securities, transaction, investment strategy or other matter. To the extent any of the information contained in the Blog may be deemed to be investment advice, such information is impersonal and not tailored to the investment needs of any specific person.
From time to time, the Content Creator or its affiliates may hold positions or other interests in securities mentioned in the Blog. The Content Creator or affiliates may trade for their own account(s) based on the information presented, and may also take positions inconsistent with the views expressed in its messages on the Blog.
The Content Creator may hold licenses with FINRA, the SEC or states securities authorities. These licenses may or may not be disclosed by the Content Creator in the Blog.
Investing in the investments discussed in the Blog may be risky and speculative. The companies may have limited operating histories, little available public information. The stocks discussed may be volatile and illiquid. Trading in such securities can result in immediate and substantial losses of the capital invested. You should only invest risk capital not required for other purposes, such as retirement savings, student loans, mortgages or education.