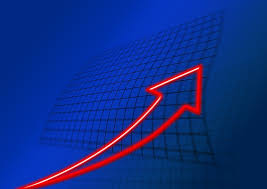 The top Q1 2019 hedge fund was S Squared Tech, beating the other 979 hedge funds in the WhaleWisdom.com universe. S Squared's 19.8% return is based on 13F filings. For comparison, the S&P 500's total return was 3.2%.
Below are the top five hedge funds for Q1 2019.
Hedge fund performance is based on 13F positions. 13Fs are SEC reports of long stock positions filed quarterly by institutions with $100 million or more of equities. Because 13Fs are submitted 45 days after the end of every quarter, Q1 performance covers the period of Feb. 15 through May 15.
To determine the top performing hedge funds for Q1 2019, I've filtered out funds with less than $100 million in 13F market value, and less than 11 holdings. Returns are based on equal-weighting of a funds top 20 holdings.
Top Q1 2019 hedge funds based on 13F positions
| | | | | | | | | | | |
| --- | --- | --- | --- | --- | --- | --- | --- | --- | --- | --- |
| | Filer | City | Perf Equal QoQ% | Holdings | 13F MV | Turnover | % in Top 10 | 3 Yr Perf Annualized% | Avg Time Held | Change in MV% |
| 1. | S SQUARED TECHNOLOGY, LLC | New York, NY | 19.8 | 40 | 129,429,000 | 27.5 | 48.90 | 32.9 | 8.25 | 14.06 |
| 2. | WHETSTONE CAPITAL ADVISORS, LLC | Shawnee Mission, KS | 17.5 | 18 | 246,532,000 | 5.5556 | 89.91 | 24.13 | 6.16 | 42.70 |
| 3. | CASDIN CAPITAL, LLC | New York, NY | 16.18 | 29 | 910,374,000 | 20.6897 | 64.43 | 48.72 | 7.58 | 55.75 |
| 4. | ACUTA CAPITAL PARTNERS, LLC | Belmont, CA | 16.12 | 33 | 210,309,000 | 54.5455 | 63.23 | 39.9 | 4.36 | 60.40 |
| 5. | CRESTWOOD CAPITAL MANAGEMENT, L.P. | New York, NY | 16.03 | 24 | 176,678,000 | 45.8333 | 68.04 | 24.63 | 6.66 | 6.72 |
S SQUARED TECHNOLOGY, LLC – Q1 return 19.80%
S Squared Technology, LLC. is a tech-focused hedge fund. Kenneth A. Goldblatt is the Chief Investment Officer. Established in 2005, S Squared had $155 million under management on March 31, 2019, $129.4 million in long 13F positions, .
S squared's best performer among its top 20 portfolio holdings was Telaria Inc. (TLRA ), up 364% for the quarter.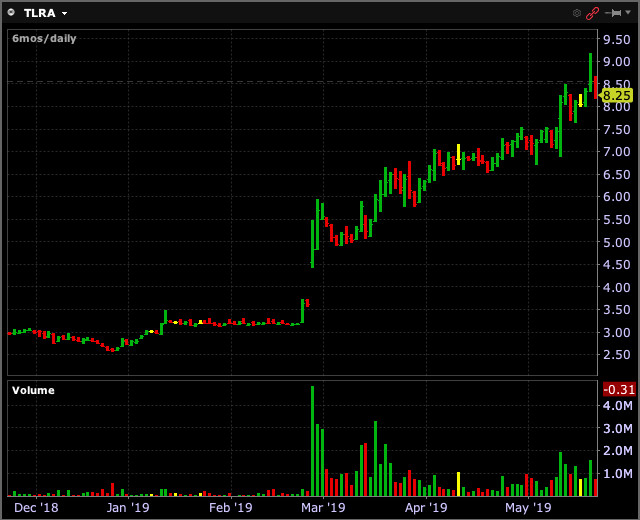 From S Squared Tech's ADV filing with the SEC:
Tech LLC's investment strategy involves investments primarily on a long-term basis in equity securities of U.S. issuers engaged in technology and related areas, including communications, computers, internet, information technology services, media, networking, semiconductors and software ("Technology Securities")…Tech LLC uses a fundamental method of analysis. In this connection it utilizes various inputs and criteria, including: internal research, research materials prepared by others, contact with management of issuers whose securities are of interest to it (through meetings, correspondence, attendance at seminars or analyst meetings), contact with other non-affiliated investment advisers and broker-dealers, relationships with consultants, reading and analyzing financial publications, corporate ratings, annual, periodic and other public filings of issuers and press releases.
Since 2005, S Squared Tech's 13F holdings show an annualized return of 15.6% vs the S&P 500's total return of 8.8% over the same period.




WHETSTONE CAPITAL ADVISORS, LLC – Q1 return 17.50%
Mission Woods, KS-based Whetstone Capital was a top Q1 2019 hedge fund. It's equal-weighted top 20 13F positions returned 17.50%, led by a 58.9% gain in #1 position MongoDB Inc (MDB). Only two of Whetstone's top 20 positions declined from Feb.15 to May 15. Whetstone, with $306 million AUM, was founded by David Atterbury in 2010. Atterbury serves as President and Portfolio Manager of the firm. From the Whetstone ADV:
Whetstone…utilizes a value‐oriented, research intensive investment process centered on identifying businesses with discernible competitive advantages in industries benefiting from secular growth. WCA may also include quantitative analysis methods in its investment process. Investments include both long and short positions. We typically focus our research efforts within specific circles of competence including North American energy and MLPs, media, software, and information services.



CASDIN CAPITAL, LLC – Q1 return 16.18%
Casdin Capital, managed by Eli Casdin, was a top Q1 2019 hedge fund, continuing a run of stellar performance. The health-care oriented fund's 13F three-year annualized return is 48.72%, among the top hedge fund returns over the period.
In Q1, Casdin's top performer was Spark Therapeutics (ONCE ), up 186.7%. Eli Casdin added to his ONCE position during Q1, and on March 31 it was the fund's largest position.




ACUTA CAPITAL PARTERS, LLC – Q1 return 16.12%
Acuta Capital Partners was another health-care-oriented fund among the top Q1 2019 hedge funds. Belmont, CA-based Acuta's big gainer was CAS Medical Systems (CASM) which soared 491% during Q1. CASM received a takeover offer from Edwards Life Sciences (EW) for $2.45.
Anupam Dalal is the Chief Investment Officer and Manfred Yu serves as the Manager, Managing Director, Chief Compliance Officer and Chief Operating Officer of Acuta. The firm has $567 million in AUM. They've gone a great job — Acuta's annualized 13F return over the last three years has been 39.90%.
From Aucta's ADV:
Acuta's fundamental investment philosophy is summarized by a few tenets: bottom up analysis, absolute-value oriented investing, and a willingness to take a long-term perspective in a very short term oriented market. Acuta believes that investment success also requires remembering that securities prices are not merely numbers on a web page but are fractional interests in or claims on companies…Acuta feels that business fundamentals, not price quotations, convey useful information.
The fund has a small cap health care focus — nearly 58% of it's positions have market caps under $1 billion.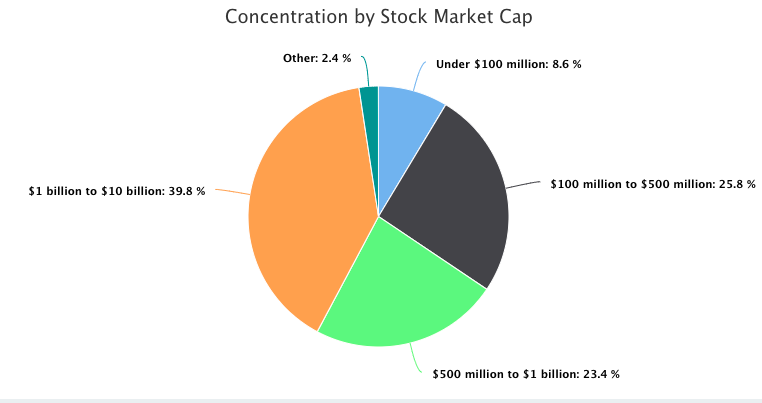 CRESTWOOD CAPITAL MANAGEMENT, L.P. – Q1 return 16.03%
New York-based Crestwood Capital's top two performers in Q1 were Sea Ltd (SE ) +96% and Shopify Inc (SHOP) +72%. The New York-based fund averaged an annual return of 24.63% over the last three years. Michael Roy Weisberg founded Crestwood and serves as Senior Managing Director. The firm has $255 million in AUM.
Description of investment strategy from the firm's ADV: 
Fundamental Analysis: Crestwood attempts to measure the intrinsic value of a security by looking at economic and financial factors (including the overall economy, industry conditions, and the financial condition and management of the company itself) to determine if the company is underpriced (indicating it may be a good time to buy) or overpriced (indicating it may be time to sell). Fundamental analysis is the primary foundation of Crestwood's research efforts.
Qualitative Analysis: Crestwood subjectively evaluates non-quantifiable factors such as the quality of management, labor relations, and strength of research and development factors not readily subject to measurement, in an attempt to predict changes to share price based on that data.



Disclaimer:
Do not construe anything written in this post or this blog in its entirety as a recommendation, research, or an offer to buy or sell any securities. Everything in this blog is meant for educational and informational purposes only. Do your own research before investing and don't risk more than you can afford to lose. This article expresses my own opinions, and I am not receiving compensation for it (other than from WhaleWisdom). I do not have a business relationship with any company whose stock is mentioned in this article. I or my associates may hold positions in the stocks discussed.