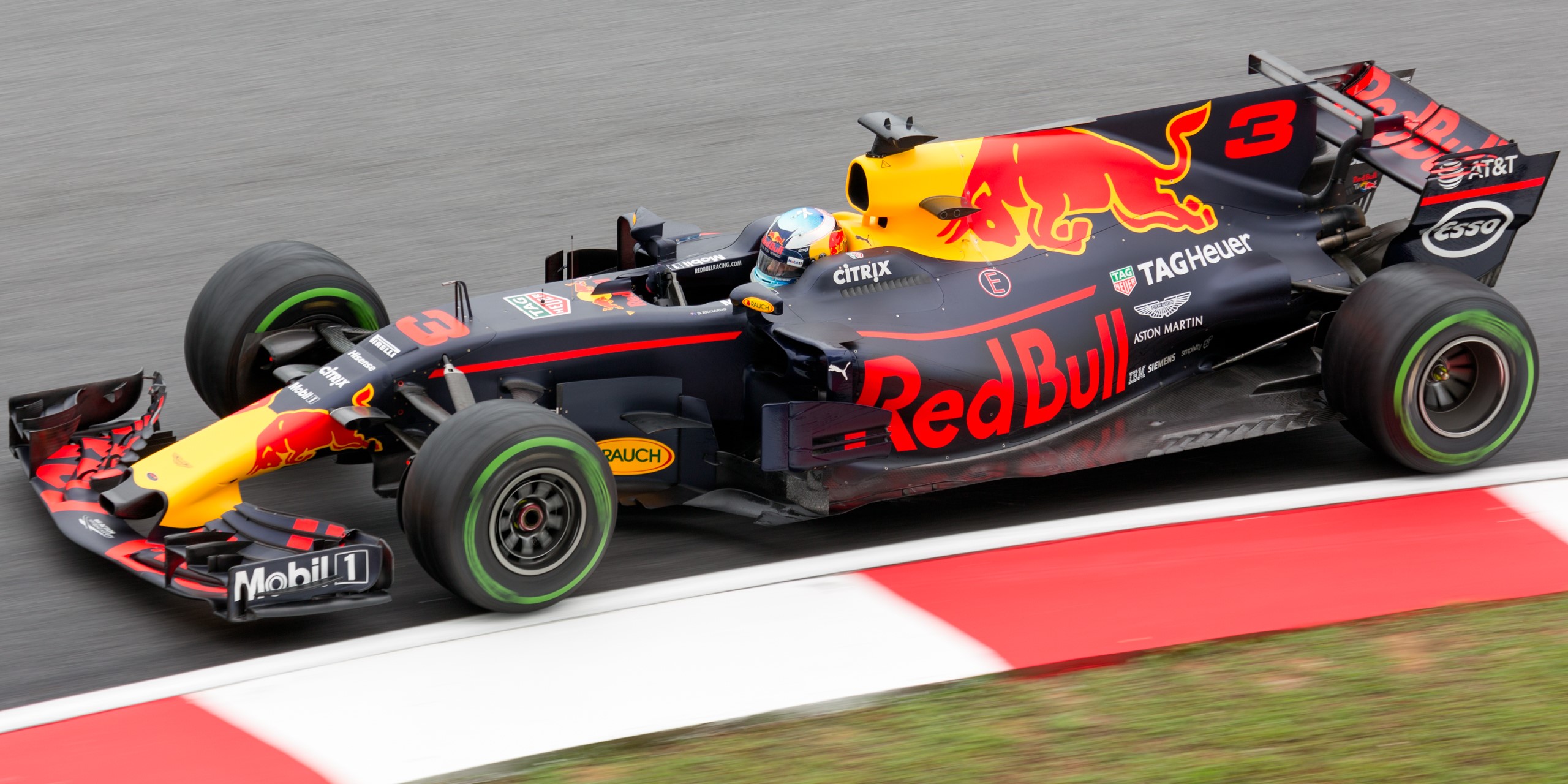 NASCAR has always ruled auto racing in the U.S., and though attendance has declined in recent years, NASCAR produced revenue of $660 million in 2017. But internationally, the king of racing is Formula 1, generating revenue of over $1.83 billion in 2017. With 21 events held around the world last year, F1 likely produces more revenue per event than any other sport.
Which is why Liberty Media, a collection of companies controlled by billionaire John Malone, paid $4.6 billion to buy Formula 1 from private equity firm CVC Capital in 2017, creating Formula One Group (FWONA, FWONK).
Ancient Art, LP, an Austin-based advisor and hedge fund with $1.63 billion under management, recently disclosed that it bought 25,000 shares of FWONA at $29.88 on Jan. 24. Ancient Art is controlled by Quincy J. Lee, who has run the fund since 1999. Ancient Art has an Equal-Weight WhaleScore of 84, indicating very good performance over the last couple years. The fund began acquiring Liberty Formula One Group shares in the 3rd quarter of 2017. The latest purchase makes Ancient Art a 10%+ holder, requiring it to file as a corporate insider as per SEC rules. FWONA is Ancient Art's fourth largest holding based on % of portfolio. The hedge fund's sixth largest holding is another Malone company, Liberty Global (LBTYK).
Liberty bought Formula One in Sept. of 2016 through transactions that gave the F1 group an enterprise value of $8B and an equity value of $4.6B. FWONA also includes a 34% stake in Live Nation, the largest concert producer in the world, and 16% of Liberty Braves (BATRK), owner of the Atlanta Braves MLB team.
Liberty Media is controlled by John Malone, who as the "King of Cable" in the 1980s and 90s, built TCI Inc. into a cable TV powerhouse before selling out to AT&T in 1998. Malone, now 77, controls 10 companies under the Liberty umbrella that have a combined market value of $80 billion. Malone's ability to build wealth has drawn comparisons to Warren Buffett. A Nov. 2018 Barron's article called Malone "The Man Who Left Warren Buffett in the Dust," stating that Malone's Liberty Media returned 24% annually from May of 2006 through Nov., more than doubling Buffett's returns.
There is even an open-end mutual fund – Gabelli Media Mogul NextShares — that attempts to replicate Malone's holdings. The complete list of Liberty's assets can be found here.
Liberty Formula One Group – FWONA — Since inception, daily chart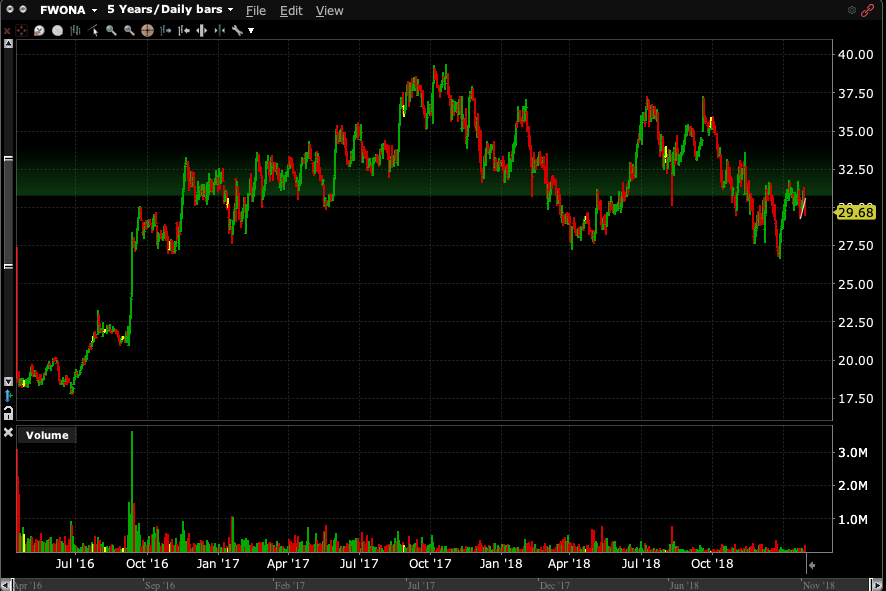 Interactive Brokers
Malone is known for complex corporate structures that typically use a daunting assortment of debt and equity to generate returns. The creations of FWONA was no exception. This Aug. 15, 2017 Forbes article documents how Liberty Media used just $301 million of its own cash to buy Formula One.
However, Liberty's ownership transition of F1 has been less than smooth.
Malone's long-time lieutenant Greg Maffei, CEO of Formula One, has been attempting to transform F1's 40-year-old business model. He's trying to expand F1's digital presence to attract younger fans. Liberty has changed how winnings are split between racing teams, so that the richest teams aren't always race winners. Liberty has also sought to add more races, including a Grand Prix race in Miami and Vietnam. Some F1 sponsors have balked at Liberty's moves, and the top teams Ferrari and Mercedes have threatened to quit. Dissent from the F1 world may have recently weighed on FWONA's share price. A story last week, widely debunked, suggested that Liberty might be exploring scenarios that would decrease its stake in the international racing circuit.
John Malone is a master deal maker, so who knows? But if history is any indication, whatever happens, the "King of Cable" will continue to engineer deals that create value for Liberty Media and investors in his empire.
Disclaimer: Do not construe anything written in this post or this blog in its entirety as a recommendation, research, or an offer to buy or sell any securities. Everything in this post is meant for educational and informational purposes only. I or my affiliates may hold positions in securities mentioned in the article.