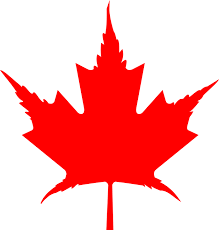 By Mark W. Gaffney
For WhaleWisdom.com
A 13D Filing by a cannabis industry insider is the latest indication of institutional investing interest in the emerging cannabis sector.
On June 11, Jason Adler, Founder and Managing Partner of Gotham Green Partners, a cannabis focused private equity fund, disclosed the purchase of 200,000 shares of The Cronos Group (Nasdaq: CRON) on April 4 at $5.27 on the open market. As of June 11, CRON was trading at $6.96. Adler is a director of Cronos Group, and with the recent purchase he beneficially controls 9.4% of the company's shares, including warrants and options.
Adler's purchase comes on top of other significant fund purchases of CRON in the first quarter of 2018, including:
Cronos Group is a Canada-based marijuana producer seemingly well positioned to capitalize on the expected Canadian legalization of recreational marijuana later in the summer of 2018.
In addition to the large increase in 13F shares, the 1st quarter of 2018 saw 59 funds create new positions in CRON. Many of these positions were small and likely reflect fund managers toeing the cannabis waters before making large commitments. Nonetheless, it appears that at least some institutional investors are beginning to take marijuana stocks seriously.
Cannabis is legal for recreational or medical use in 38 states in the U.S. However, it remains illegal at the federal level, leaving nascent U.S.-based public marijuana companies to trade on OTC exchanges, where financial requirements and regulatory scrutiny are reduced. Most institutional investors will not buy OTC stocks. Up until recently, the largest, most established cannabis stocks have traded on the Toronto Exchange. Commercial cultivation and sale of medical marijuana has been legal nationwide in Canada since 2013 and recreational legalization appears imminent.
However, over the last year, two Canadian marijuana producers have listed shares on major U.S. exchanges: Cronos Group (Nasdaq) and Canopy Growth Corp (NYSE: CGC).
Canopy Growth began trading on the NYSE May 24. In October of last year, Constellation Brands, parent of Corona Beer, bought 9.9% of CGC. It was the first foray by a large alcoholic beverage company into the cannabis sector. Many industry observers believe it won't be the last. 13F filings for the 2nd quarter published on August 15 will disclose institutional holdings of the newly listed CGC shares.
Leading Cannabis cultivation stocks by market cap.
| | | | | |
| --- | --- | --- | --- | --- |
| Company | Symbol | Price | Mkt Cap U.S.$ | Exchange |
| Canopy Growth Corp | CGC | US$29.59 | $5.89B | NYSE |
| Aurora Cannabis | ACB:CA | CA$9.05 | $3.85B | Toronto |
| MedReleaf* | LEAF:CA | CA$26.80 | $2.1B | Toronto |
| Aphria Inc | APH:CA | CA$11.49 | $1.9B | Toronto |
| Cronos Group | CRON | US$6.77 | $1.24B | NASDAQ |
* In agreement to be purchased by Aurora Cannabis
North American legal marijuana revenue increased 33% to $9.7 billion in 2017. By 2021, this figure is estimated to reach $25 billion — a 28% compound annual growth rate, according to cannabis research firm ArcView.  This growth trend has captured the attention of many investors looking for fresh opportunities as the equity bull market ages.
However, the speculative interest in legal cannabis has driven up the valuations of the few pure play marijuana stocks available. Aurora Cannabis' proposed purchase of MedReleaf (TSE: LEAF) for roughly CA $3.2 billion (US $2.5 billion) will further reduce the public marijuana investment options.  Institutional money looking for exposure to the rapidly growing sector must either pursue private ventures or invest in one of the richly valued public cannabis stocks.
Though Cronos Group had FY 2017 sales of $4.1 million, up 636% year over year, net income was negligible. Share offerings over the last couple of years have caused fully diluted shares outstanding to balloon from 44 million in 2015 to 177 million today. CRON's TTM price to sales ratio is a stratospheric 167.
The elevated valuations have caught the interest of short sellers. Short interest in CRON has been rising steadily and as of 5-31-18 stood at 12.49 million shares, or about 5X average daily volume.