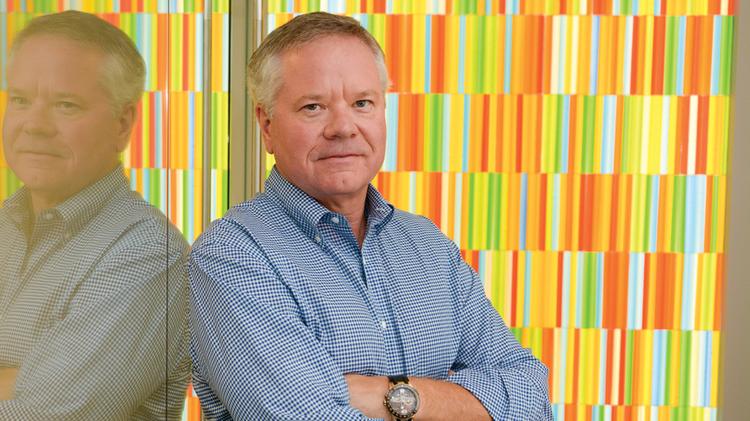 John C. Goff, a Texas Billionaire investor and chairman of Fort Worth-based Crescent Real Estate, filed a 13D on June 13 disclosing an 18.3% position in Houston-based Contango Oil and Gas ( MCF $5.91).
Since reporting the purchase of $4.67 million of MCF between June 6 and June 12, Goff has continued to accumulate the shares. Via Form 4 filings on June 18, Goff disclosed the purchase of an additional 108,500 MCF shares on June 14 & 15.
Contango Oil and Gas shares have reacted positively to the disclosures. After closing at $4.70 on June 13 prior to the 13D, MCF rose to $5.87 on the June 19 close.
Contango, with a market cap of $147 million, produces crude oil and natural gas in shallow waters of the Gulf of Mexico and onshore properties in Texas and Wyoming. The company was a high flyer in years past, trading over $90 in 2008 before the crash in oil prices. Since the death of the company's founder Kenneth R. Peak in 2013, Contango has struggled, and as oil prices touched multi-decade lows, investors appeared to price MCF as if it was on the road to bankruptcy.
MCF share price (light blue) 2001 to present. Dark blue 13F shares held. Source: WhaleWisdom.com
On the surface, a sudden turn in Contango's operational profitability looks unlikely. The mean estimate of the 7 analysts covering MCF is for a loss of $0.57 per shares this year and a loss of $0.32 per share next year. However, there are catalysts that could propel MCF stock higher.
It's likely that a key factor in Goff's interest in MCF relates to the company's ownership of property in the Permian Basin, one of the hottest areas for oil and gas development in the U.S.
The Permian is a 75,000-acre expanse of land in west Texas and southeastern New Mexico — about the size of Nebraska — that sits on a massive oil and gas deposit. Through hydraulic fracking and horizontal drilling, this shale play has led the U.S. resurgence in oil production. Thanks in large part to Permian production, the U.S. will soon become the world's top oil producer, overtaking Saudi Arabia and Russia. In fact, if the Permian were in OPEC, its production would rank it #4 behind Saudi Arabia, Iraq and Iran.
The major oil companies have moved into the Permian in a big way. Exxon Mobil, Royal Dutch Shell and Chevron head the list of companies that have bought thousands of acres in the Permian in recent years, investing billions of dollars in properties that produce a steady stream of oil, gas — and profits. The big players, seeking to increase operational efficiencies, have been buying up smaller producers.
On March 28, 2018 Concho Resources (NYSE:CXO) announced it was buying RSP Permian Inc. (NYSE:RSPP) for $8 billion dollars. The deal valued RSP's Permian properties at about $76,000 per acre.  The purchase could mean it is "game on in the Permian," investment bank Jefferies Group LLC told the Wall Street Journal, as other producers in the region could move to snatch up smaller competitors.
Contango has significant operations in the Permian Basin. In July of 2016 the company struck a deal to purchase an interest that net it 5,000 acres in the Delaware Basin, a particularly desirable part of the Permian, for $25 million. The deal price implied a $5,000 per acre valuation, a bargain compared to recent Permian transactions.
In February of 2018, Seaport Global listed Contango as a candidate to be acquired by larger Permian players, along with Resolute Energy Corp., Energen, Jagged Peak, Abraxas Petroleum Corp. and Halcon Resources Corp.
It's telling that John Goff has also built a large position Resolute Energy (NYSE:REN). His initial 13D on that company was filed back on June 22, 2015 when the stock was around $4. It now trades around 32 — Goff and his affiliates are sitting on substantial gains in REN.
REN share price (light blue) 2001 to present. Dark blue 13F fund holdings. Source: WhaleWisdom.com
In a 13D/A filing on May 17, 2018 Goff announced his group bought an additional 298,000 shares of REN in the 1st quarter of 2018, increasing his beneficial stake to 8.73%. In addition, it was announced that Wilkie Colyer, a Principal of Goff Capital, Inc. was appointed to the board of Resolute Energy.
In a separate news release, Resolute announced that "the expanded Resolute Board will promptly conduct an in-depth review, assisted by its financial advisers, Goldman Sachs & Co. LLC and Petrie Partners, LLC, of Resolute's business plan, competitive positioning and any potential strategic alternatives that will enhance the Company's goal of creating stockholder value."
Meanwhile, in the Contango 13D, Goff states that his group:
"will seek to engage in discussions with one or more stockholders or lenders of the Issuer, one or more officers of the Issuer and/or one or more members of the board of directors of the Issuer and/or one or more representatives of the Issuer regarding the Issuer, including but not limited to its operations, assets, business strategy, corporate governance, and/or financial condition."
Both MCF and REN operate in the Delaware Basin – a highly prolific area of oil and gas production that is undergoing consolidation. One wonders if billionaire investor John Goff believes a combination of the two companies would make his stakes in them much more valuable.